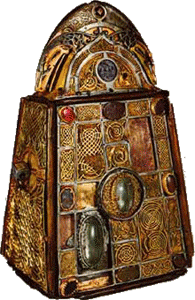 Welcome to the website of Upper Creggan Parish – and thank you for finding us. In this era of ever growing means of communication, our website aims to keep all members of our parish community, past and present; those here at home and those who have travelled to far-off shores; and our may friends, fully informed and up-dated on many aspects of parish life, ministries and services. In particular, we hope it will enable the sick and housebound and our many young emigrés to stay in touch with parish life through the weekly news sheet and other regular information updates.
For quite some years now all liturgies at our three parish churches are broadcast on radio. The website is an additional tool to help all whose lives are already busy to stay in touch with YOUR Parish.
Enjoy your time looking around our website, especially our Photo Gallery and, if like what you see or find it useful, please come back again soon.
Until then, may God keep us all true to Him, as together we seek to make His Kingdom come.
Fr Dermot Maloney, PP
Change to Mass Schedule
As a result of the retirement of Fr. King this summer it has become necessary to reduce the number of Masses in the parish at the weekends. Having discussed the issue at length with the Parish Pastoral Council it was agreed that the Mass schedule in the Parish beginning weekend 3rd and 4th of November would be as follows:
Saturday evening 6.30 p.m. St Patrick's
7.30 p.m. St. Brigid's
Sunday morning 9.00 a.m. St. Brigid's
10.30 a.m. Sacred Heart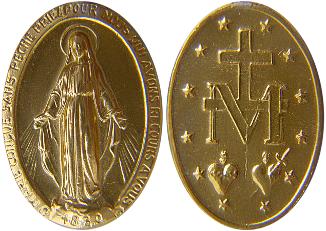 Annual Parish Novena
Each Monday from 22nd October to 17th December
St. Patrick's Church, Crossmaglen at 7.00 p.m.
Monday 12th November : Harvest Thanksgiving Mass
Monday 19th November : Annual Mass for the Dead
Sunday 11th November : 32nd Sunday in Ordinary Time
God is always pleased with an interior religion rather than with one that puts the stress on external observances. We are to examine our spirt of generosity, and our freedom from the goods of this life.
How happy are the poor in spirit; theirs is the kingdom of heaven.
Mt 5:3
Monday 12th November : St. Josaphat (1580-1623)
Bishop of Polotz, worked for the reunion of Ukranian Catholics; his murder by those who opposed it brought about many conversions.
Wednesday 14th November : St. Laurence O'Toole (1123-1180)
He was born in Castledermot, Co. Kildare in 1123. He studied at Glendalough, becoming a monk there and later its abbot in 1148. In 1162 he was chosen as the first native Archbishop of Dublin. He attended the Third Lateran Council in 1179 and returning as Papal Legate, he held synods to extend reform. He worked for peace and reconciliation and died on a mission of mediation with King Henry II and the Irish rulers at Eu in Normandy in 1180.
Thursday 15th November : St. Albert the Great (1123-1180)
Dominican theologian who taught in Cologne, was called the "Universal Teacher" for the vast range of his interests. Patron of scientists.
Friday 16th November : St. Margaret of Scotland (1045-1093)
Wife of Malcolm III, King of Scotland, helped by her example and influence the work of reform in the Church.
Saturday 17th November : St. Elizabeth of Hungary (1207-1231)
Queen at fourteen, widowed and exiled at twenty, Franciscan tertiary until her death at twenty-four. A woman of prayer and service of the poor.
Praying means knocking at the door of a friend.
God is our friend.

Pope Francis, 07/11/2018
CONFIRMATION
Saturday 23rd February 2019 at 11.00 a.m. in St. Patrick's Church, Crossmaglen
FIRST HOLY COMMUNION
Clonalig PS - Saturday 4th May 2019 at 11.00 a.m.
St. Patrick's PS (English) - Saturday 11th May 2019 at 11.00 a.m.
St. Brigid's PS - Saturday 18th May 2019 at 11.00 a.m.
St. Patrick's PS (Irish) - Saturday 25th May 2019 at 11.00 a.m.
BEREAVEMENT
SUICIDE
DEPRESSION
DON'T DEAL WITH IT ALONE . . . .
SEE SECTION : "PERSONAL HELPLINES"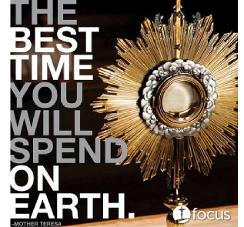 WEEKLY EUCHARISTIC ADORATION
Wednesday only from 11.00 a.m. - 8.00 p.m.
in Parish Rooms, Crossmaglen.
Everyone welcome, not just rota members.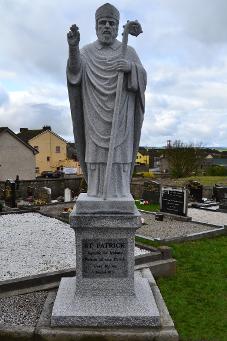 Christ be with me, Christ within me,
Christ behind me, Christ before me,
Christ beside me, Christ to win me,
Christ to comfort and restore me.
Christ beneath me, Christ above me,
Christ in quiet, Christ in danger,
Christ in hearts of all who love me,
Christ in mouth of friend and stranger.
(St. Patrick's Breastplate)
The statue of St. Patrick (Patron of our Parish), erected March 2012, at the front of St. Patrick's, Crossmaglen