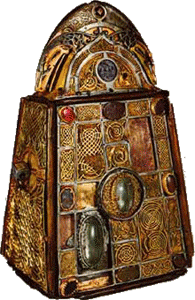 Welcome to the website of Upper Creggan Parish – and thank you for finding us. In this era of ever growing means of communication, our website aims to keep all members of our parish community, past and present; those here at home and those who have travelled to far-off shores; and our many friends, fully informed and up-dated on many aspects of parish life, ministries and services. In particular, we hope it will enable the sick and housebound and our many young emigrés to stay in touch with parish life through the weekly news sheet and other regular information updates.
For quite some years now all liturgies at our three parish churches are broadcast on radio. The website is an additional tool to help all whose lives are already busy to stay in touch with YOUR Parish.
Enjoy your time looking around our website and if you like what you see or find it useful, please come back again soon.
Until then, may God keep us all true to Him, as together we seek to make His Kingdom come.
Fr Dermot Maloney, PP
Face Covering, Hand Sanitising and Social Distancing procedures are still recommended in all our Churches for the benefit of us all - we ask you to respect and adhere to these.
Our Churches are open for Private Prayer:
St. Patrick's, Crossmaglen : after Mass to 6.00 p.m. daily
St. Brigid's, Glassdrummond : 12 noon to 6.00 p.m. Sunday & Wednesday
Sacred Heart, Shelagh : 12 noon to 6.00 p.m. Sunday & Wednesday
Masses in St. Patrick's Church, Crossmaglen will continue to be broadcast on the webcam and can be viewed at http://www.uppercreggan.co.uk/webcam.php
(Mon - Sat 10.00 a.m.; Sat Vigil 6.30 p.m.; Sunday 12 noon)
Outside Loudspeakers will be in operation for Saturday Vigil and Sunday Mass
Let us pray for one another; Let us care for one another
Prayer for the People of Ukraine

Loving God,
We pray for the people of Ukraine,
For all those suffering or afraid,
that you will be close to them and protect them.
We pray for world leaders,
for compassion, strength and wisdom to guide their choices.
We pray for the world; that in this moment of crisis,
we may reach out in solidarity
to our brothers and sisters in need.
May we walk in your ways
so that peace and justice
become a reality for the people of Ukraine
and for all the world.
Amen.
Our Lady, Queen of Peace, pray for us!
Our Lady of Kyiv, pray for us!
The Pray for Life Novena is an invitation to join thousands of people across Ireland to pray for the protection of human life, from Monday 23 May to the Feast of the Visitation on 31 May 2022. Each day's intention is accompanied by a short reflection and suggested actions to help build a culture of life in Ireland. Visit
www.prayforlife.ie
for the daily novena prayers. This is an initiative of the Council for Life of the Irish Catholic Bishops' Conference.
FIRST HOLY COMMUNION
Sat
30-Apr
Clonalig
11 a.m.
Sat
07-May
St. Patrick's (Irish)
11 a.m.
Sat
14-May
St. Patrick's (English)
11 a.m.
Sat
21-May
St. Brigid's
11 a.m.
Sat
28-May
Shelagh
11 a.m.
CONFIRMATION
Fri
29-Apr
St. Patrick's (Irish)
7 p.m.
Fri
06-May
Clonalig
7 p.m.
Fri
13-May
St. Brigid's
7 p.m.
Fri
20-May
St. Patrick's (English)
7 p.m.
BLESSING OF THE GRAVES
Sun
05-Jun
Crossmaglen
7 p.m.
Fri
10-Jun
Creggan
7 p.m.
Sun
12-Jun
Glassdrummond
7 p.m.
Sun
19-Jun
Shelagh
7 p.m.

May we be won over by the peace of Christ!
Peace is possible,
peace is a duty,
peace is everyone's primary responsibility!
War is madness! Stop, please! Look at this cruelty!
In the name of God, I ask you: stop this massacre!
May the Lord send his spirit to make us understand that war is a defeat for humanity. We need to defeat the need to make wars which destroy us, and get rid of this need for self-destruction.
Every war worsens everyone's situation. Therefore, I renew my appeal:
Enough.
Stop it.
Silence the weapons.
Move seriously towards peace.
Pope Francis
There is much talk in the Church about being on an synodal pathway but what does that mean?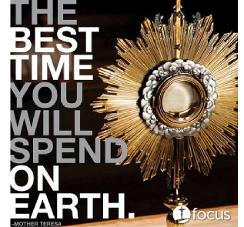 WEEKLY EUCHARISTIC ADORATION
St. Patrick's Church, Crossmaglen
Wednesday 10.30 a.m. to 12 noon
Thursday 6.00 p.m. to 7.00 p.m.
Everyone welcome, not just rota members.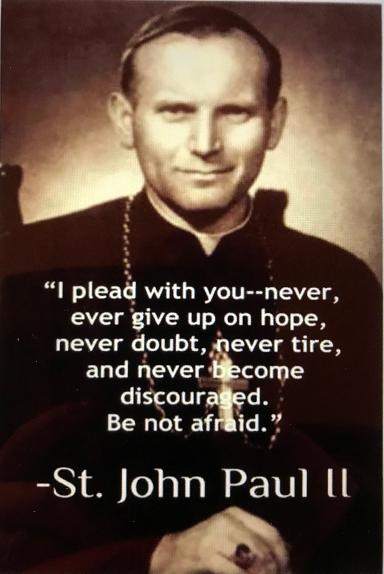 BEREAVEMENT
SUICIDE
DEPRESSION
DON'T DEAL WITH IT ALONE . . . .
SEE SECTION : "PERSONAL HELPLINES"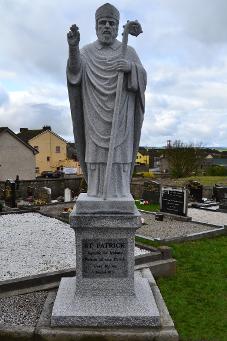 Christ be with me, Christ within me,
Christ behind me, Christ before me,
Christ beside me, Christ to win me,
Christ to comfort and restore me.
Christ beneath me, Christ above me,
Christ in quiet, Christ in danger,
Christ in hearts of all who love me,
Christ in mouth of friend and stranger.
(St. Patrick's Breastplate)
The statue of St. Patrick (Patron of our Parish), erected March 2012, at the front of St. Patrick's, Crossmaglen