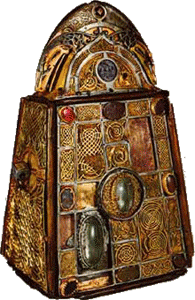 Welcome to the website of Upper Creggan Parish – and thank you for finding us. In this era of ever growing means of communication, our website aims to keep all members of our parish community, past and present; those here at home and those who have travelled to far-off shores; and our many friends, fully informed and up-dated on many aspects of parish life, ministries and services. In particular, we hope it will enable the sick and housebound and our many young emigrés to stay in touch with parish life through the weekly news sheet and other regular information updates.
For quite some years now all liturgies at our three parish churches are broadcast on radio. The website is an additional tool to help all whose lives are already busy to stay in touch with YOUR Parish.
Enjoy your time looking around our website and if you like what you see or find it useful, please come back again soon.
Until then, may God keep us all true to Him, as together we seek to make His Kingdom come.
Fr Dermot Maloney, PP
Face Covering, Hand Sanitising, Social Distancing and Number Restriction procedures are in place in all our Churches for the benefit of us all - we ask you to respect and adhere to these.
Our Churches are open for Private Prayer:
St. Patrick's, Crossmaglen : after Mass to 6.00 p.m. daily
St. Brigid's, Glassdrummond : 12 noon to 6.00 p.m. Sunday & Wednesday
Sacred Heart, Shelagh : 12 noon to 6.00 p.m. Sunday & Wednesday
Masses in St. Patrick's Church, Crossmaglen will continue to be broadcast on the webcam and can be viewed at http://www.uppercreggan.co.uk/webcam.php
(Mon - Sat 10.00 a.m.; Sat Vigil 6.30 p.m.; Sunday 12 noon)
Outside Loudspeakers will be in operation for Saturday Vigil and Sunday Mass
Let us pray for one another; Let us care for one another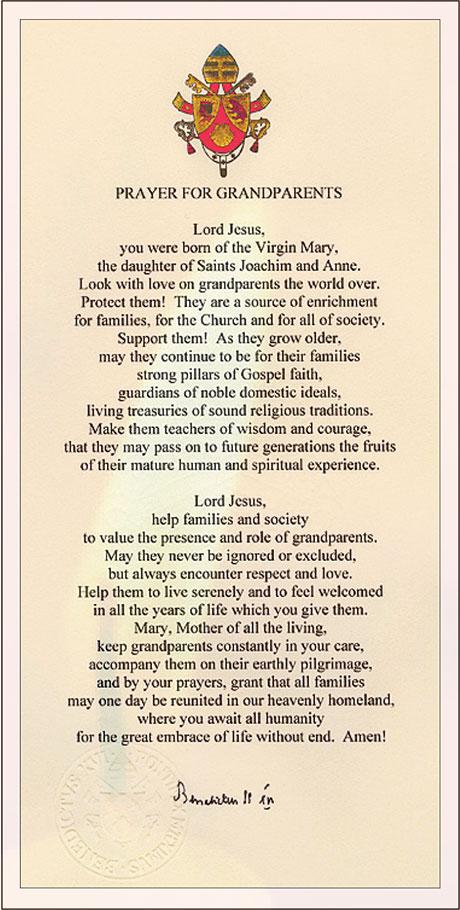 St Patrick's Archdiocesan Trust Limited
VACANCY
Youth Ministry Coordinator x 2
Archdiocese of Armagh
[ 3 Year Fixed-Term Contract (subject to an 11 month Probationary Period)]
The Archdiocese of Armagh seeks to appoint two motivated and talented professionals, each to undertake the full-time roles of Youth Ministry Coordinator. The Youth Ministry Coordinators will work with the Diocesan Pastoral Team and be responsible for implementing the youth ministry element in the Diocesan Pastoral Plan. They will work with parishes and pastoral areas to meet the goals of the Armagh Diocesan Youth Commission's (ADYC) Strategic Plan 2019-2024 'Encourage, Enable and Empower.' The plan reaches out to all young people in the Archdiocese of Armagh to provide faith formation and to enable the development of peer ministry. This will involve developing a wide range of network communications with parishes, families, schools, and community organisations. This is an excellent opportunity and challenge for two experienced candidates to join our Diocesan Team.
The appointments will on a permanent full-time basis requiring 35 hours attendance each week, generally Monday-Friday. Flexibility in work pattern and hours worked will be requirements of these roles.
(Even though the Coordinators will work as part of a diocesan team, one will be based in the North and one in the South of the diocese.)
Starting salary: £24,982 (or € equivalent)
If interested in making an application for either of these posts, please download, complete and return an Application Form from the Archdiocese of Armagh website at: armagharchdiocese.org, where you will also find the accompanying Job Description.
Closing date for receipt of completed applications is Friday 13 August 2021 at 5pm
St Patrick's Archdiocesan Trust is an Equal Opportunities Employer
I thank all those who have been close to me with prayer and affection during my hospital stay.
Let us not forget to pray for the sick and for those who assist them.
Pope Francis, 14/07/2021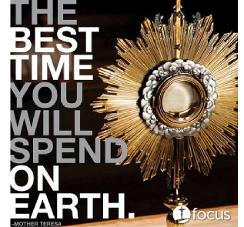 WEEKLY EUCHARISTIC ADORATION
St. Patrick's Church, Crossmaglen
Wednesday 10.30 a.m. to 12 noon
Thursday 6.00 p.m. to 7.00 p.m.
Everyone welcome, not just rota members.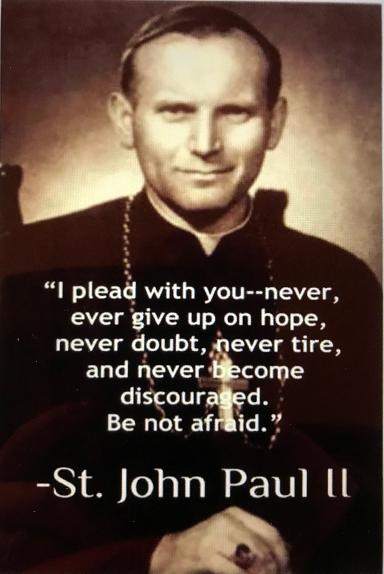 BEREAVEMENT
SUICIDE
DEPRESSION
DON'T DEAL WITH IT ALONE . . . .
SEE SECTION : "PERSONAL HELPLINES"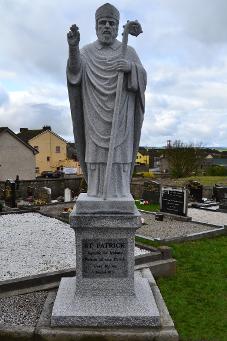 Christ be with me, Christ within me,
Christ behind me, Christ before me,
Christ beside me, Christ to win me,
Christ to comfort and restore me.
Christ beneath me, Christ above me,
Christ in quiet, Christ in danger,
Christ in hearts of all who love me,
Christ in mouth of friend and stranger.
(St. Patrick's Breastplate)
The statue of St. Patrick (Patron of our Parish), erected March 2012, at the front of St. Patrick's, Crossmaglen