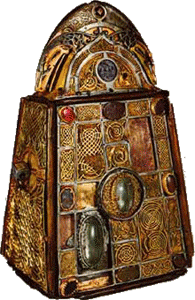 Welcome! to our Upper Creggan parish website set up to make information more readily available to the entire parish community in this era of ever instant communication. Our website aims to keep all parishioners fully informed and up-dated on many aspects of parish life, ministries and services. In particular, we hope it will enable the sick and housebound and our many young emigrés to stay in touch with parish life through featuring the weekly news sheet and other regular information updates.
For quite some years now all liturgies at our three parish churches are broadcast on radio. The website is an additional tool to help all whose lives are already busy to stay in touch with YOUR Parish.
May you enjoy browsing through the website's various sections, including its Photo Gallery, and may it help keep you close to the God who seeks us all.
Dia linn lá 'gus oíche.
Fr Joe McKeever, Parish Priest

8th December 2015 - 20th November 2016
Jesus, Son of the Living God, have mercy on me, a sinner.
Mercy is the heart of God.
It must also be the heart of his children.
Jesus tells us that love for others is what God will judge us by.
Our eternal destiny depends on this.
Taken from Message of His Holiness Pope Francis
Celebration of the 49th World Day of Peace, 01/01/2016
Sunday 23rd October : 30th Sunday in Ordinary Time
Mission Sunday : "Every Christian is a Missionary"
The Pharisee came before God trusting in his own virtue which was genuine enough. The tax-collector knew that he was a sinner and threw himself on God's mercy. The Pharisee sang his own praises; the tax-collector sang the mercies of the Lord.
God, be merciful to me, a sinner
Lk 18:13
Monday 24th October : St. Anthony Mary Claret (1807-1870)
He founded the Claretians in Spain for missionary work. Archbishop of Santiago, Cuba, then returned as chaplain to the Queen of Spain, and built schools and museums, before being exiled with the monarchy.
Tuesday 25th October : Bl. Thaddeus MacCarthy
He was born in 1455. His appointment as Bishop of Ross was opposed and Innocent VIII then appointed him Bishop of Cork and Cloyne He set out as a humble pilgrim to Rome where he was confirmed as Bishop of Cork and Cloyne. On his return journey in 1492 he died at Ivrea in Italy.
Wednesday 26th October : St. Evaristus
From Bethlehem, Judea. He was the 5th pope, the last of the 1st century.
Thursday 27th October : St. Otteran
A descendant of Conall Gulban, is usually identified with Odhran who preceded Columba in Iona. His death is recorded in 548 and his grave was greatly revered in Iona. He was chosen by the Vikings as patron o the city of Waterford in 1096 and later patron of the diocese.
Friday 28th October : Ss Simon and Jude, Apostles
The teaching of the apostles is the living Gospel for all to hear. Their authority comes from their fidelity to Christ and his message. They are invoked in the Canon of the Mass (Eucharistic Prayer I). St. Jude is patron saint of hopeless causes.
Saturday 29th October : St. Colman
He hailed from Kilmacduagh, Co. Galway, in the seventh century. After studying in Aran, where he founded two churches on Inis Mór, he returned to make a foundation at Kilmacduagh.
Lord, come to our aid! Grant us peace, guide our steps in the way of peace. Mary, our Mother, pray for us.
Pope Francis, 18/10/2016
Our annual Novena will begin on Monday 24th October and run for 9 Monday nights until Monday 19th December.
The first night will take the simple format of Rosary & Benediction. Mrs Lynette McShane from Síolta retreat team will be our guest speaker.
Our Novena is offered for all members of the parish and all are welcome and encouraged to attend.
SACRAMENT CEREMONIES in 2017
Confirmation : Saturday 25th February
First Holy Communion
Clonalig PS & Anamar PS - Saturday 29th April
St. Brigid's PS, Glassdrummond - Saturday 6th May
St. Patrick's PS, Crossmaglen (English) - Saturday 20th May
St. Patrick's PS, Crossmaglen (Irish) - Saturday 27th May
9th World Meeting of Families
Ireland
22 - 26 August 2018
The Gospel of the Family: Joy for the World
BEREAVEMENT
SUICIDE
DEPRESSION
DON'T DEAL WITH IT ALONE . . . .
SEE SECTION : "PERSONAL HELPLINES"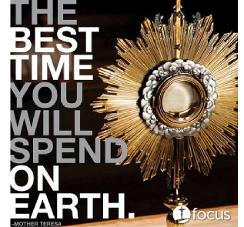 WEEKLY EUCHARISTIC ADORATION
Wednesday only from 11.00 a.m. - 8.00 p.m.
in Parish Rooms.
Everyone welcome, not just rota members.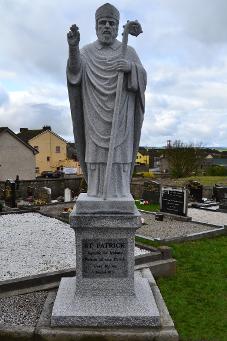 Christ be with me, Christ within me,
Christ behind me, Christ before me,
Christ beside me, Christ to win me,
Christ to comfort and restore me.
Christ beneath me, Christ above me,
Christ in quiet, Christ in danger,
Christ in hearts of all who love me,
Christ in mouth of friend and stranger.
(St. Patrick's Breastplate)
The statue of St. Patrick (Patron of our Parish), erected March 2012, at the front of St. Patrick's, Crossmaglen