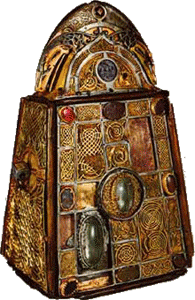 Welcome to the website of Upper Creggan Parish – and thank you for finding us. In this era of ever growing means of communication, our website aims to keep all members of our parish community, past and present; those here at home and those who have travelled to far-off shores; and our many friends, fully informed and up-dated on many aspects of parish life, ministries and services. In particular, we hope it will enable the sick and housebound and our many young emigrés to stay in touch with parish life through the weekly news sheet and other regular information updates.
For quite some years now all liturgies at our three parish churches are broadcast on radio. The website is an additional tool to help all whose lives are already busy to stay in touch with YOUR Parish.
Enjoy your time looking around our website and if you like what you see or find it useful, please come back again soon.
Until then, may God keep us all true to Him, as together we seek to make His Kingdom come.
Fr Dermot Maloney, PP
Until further notice, all public Masses in our Parish and Diocese are suspended, EXCEPT for family funerals.
See Diocesan website for up-dates, including listing of some of the webcam Masses broadcast regularly in our Diocese.
(www.armagharchdiocese.org)
Let us pray for one another
Let us care for one another
Dear Parishioner / Visitor,
On the instructions of Archbishop Eamon Martin and following government statement of 28/03/2020, the churches and the graveyards in the parish are closed until further notice.
Please remember to pray for each other during these very difficult times.
You are all in my thoughts and prayers. I wish you good health and urge you to keep safe.
Sincerely,
Fr. Dermot
Message for Holy Week
Holy week begins this Sunday, Palm Sunday and continues until Easter Sunday. As we spend time this year at home let us make time for prayer.
resource-ni.com is a website created by the Prayer and Spirituality group in our Diocese. There are a number of resources on it for Holy Week for families to reflect on. There are family liturgies for Palm Sunday, Holy Thursday, Good Friday and Holy Saturday. There is a Holy Week plan that families may wish to adapt for themselves. There are Stations of the Cross which families may wish to pray at some stage during Holy Week either in one session or over three or four sessions.
Other resources that people may wish to engage with:
Fr. Tremer PP Cullyhanna will broadcast Mass Monday to Wednesday at 9am and night prayer at 9pm Further details of Holy Week ceremonies can be found on lowercregganparish.com.
www.armaghprays.com has many resources for individuals and families to use in the safety of their own home.
Mass on RTE NEWS Now every morning at 10.30.
On www.churchservices.tv there are many parishes throughout Ireland broadcasting Mass, The Rosary, The Stations of the Cross and other prayer services.
Fr. Cullen and I will continue to remember you and your families in our Masses and our prayers.
Let us continue to pray for each other.
Fr. Dermot
LENT
"We implore you on behalf of Christ, be reconciled to God!
2 Cor 5:20
In this Lent of 2020, I would like to share with every Christian what I wrote to young people in the Apostolic Exhortation Christus Vivit: "Keep your eyes fixed on the outstretched arms of Christ crucified, let yourself be saved over and over again. And when you go to confess your sins, believe firmly in his mercy which frees you of your guilt".
I ask Mary Most Holy to pray that our Lenten celebration will open our hearts to hear God's call to be reconciled to himself, to fix our gaze on the paschal mystery, and to be converted to an open and sincere dialogue with him. In this way, we will become what Christ asks his disciples to be: the salt of the earth and the light of the world. (cf. Mt 5:13-14)
Taken from Message of His Holiness Pope Francis for Lent 2020
See "From our Archbishop" to see #LivingLent to bring us closer to God,
Archbishop Eamon Martin's Message for Lent 2020
Lent is a new beginning, a path leading to the certain goal of Easter, Christ's victory over death. This season urgently calls us to conversion. Christians are asked to return to God "with all their hearts" (Joel 2:12), to refuse to settle for mediocrity and to grow in friendship with the Lord. Jesus is the faithful friend who never abandons us. Even when we sin, he patiently awaits our return; by that patient expectation, he shows us his readiness to forgive.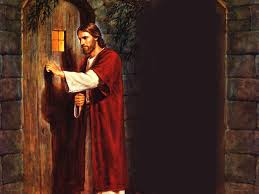 Saturday 4th April : St. Isidore
Became Bishop of Seville in the year 600 and died there in 636. His writings created a veritable encyclopaedia of knowledge. He completed the Mozarabic liturgy which is still celebrated today.
Sunday 5th April : PALM SUNDAY
Holy Week begins on this day, which joins the foretelling of Christ's regal triumph and the proclamation of the Passion.
During Holy Week, the Church celebrates the mysteries of salvation accomplished by Christ in the last days of his life on earth, beginning with his messianic entrance into Jerusalem.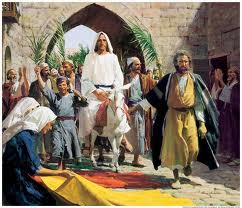 Wednesday in Holy Week
Spy Wednesday we call it - for Judas has left his mark on our calendars. The pain of his betrayal is to be felt in the account of St. Matthew's Gospel, and thirty pieces of silver goes into language currency ever since. At the end of this Lent, which has seen us trying to purify ourselves of all that is not Christian, these thirty pieces of silver come before us as a warning.
HOLY THURSDAY
The CHRISM MASS is the only Mass on the morning of Holy Thursday. At this Mass the Bishop consecrates the holy chrism and blesses the oils.
Chrism is used to anoint the newly baptised, in confirmation, ordination of Bishops and in rites of anointing pertaining to the dedication of churches and altars.
The oil of catechumens is used in the preparation of catechumens for their baptism.
The oil fo the sick is used to bring comfort and support to the sick in their infirmity.
The Easter Triduum begins with the evening Mass of the Lord's Supper.
At this supper on the night he was betrayed, the Lord Jesus offered his body and blood to the Father under the appearances of bread and wine, gave them to the apostles to eat and drink, then enjoined the apostles and their successors in the priesthood to offer them in turn.
The Mass is, first of all, the memorial of the institution of the Eucharist - the Last Supper was the first Mass. It is also the memorial of the institution of the priesthood and also of the love by which the Lord loved us even to death.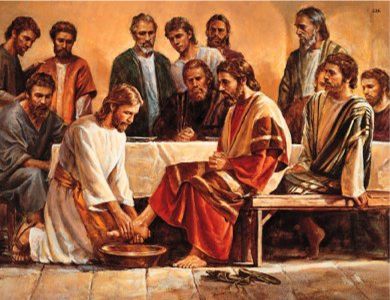 Celebration of the Lord's Passion
On this day when "Christ our Passover was sacrificed", the Church meditates on the Passion of our Lord, venerates the Cross and intercedes for the salvation of the whole world. On this day, in accordance with ancient tradition, the Church does not celebrate the Eucharist; Holy Communion is distributed to the faithful during the celebration of the Lord's Passion alone.
Good Friday is a day of Fast & Abstinence.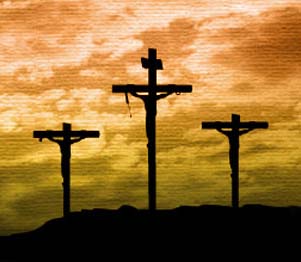 HOLY SATURDAY
On this day the Church is as it were at the Lord's tomb, meditating on His passion and death, awaiting His resurrection. The Church abstains strictly from the celebration of the Sacrifice of the Mass until the Ester Vigil that evening.
The EASTER Vigil
This is the night when the Church keeps vigil, waiting for the resurrection of the Lord and celebrates the sacraments of Christian Initiation. The full meaning of thie Vigil is a waiting for the coming of the Lord. St. Augustine called it the "mother of all vigils". The Gospel of St. Luke (12:35) reminds the fithful to have their lamps burning redy, awaiting their master's return, so that when he arrives he will find them wide awake and will seat them at his table. There are 4 parts of the Vigil: Service of Light, Liturgy of the Word, Liturgy of Baptism and Liturgy of the Eucharist.
EASTER SUNDAY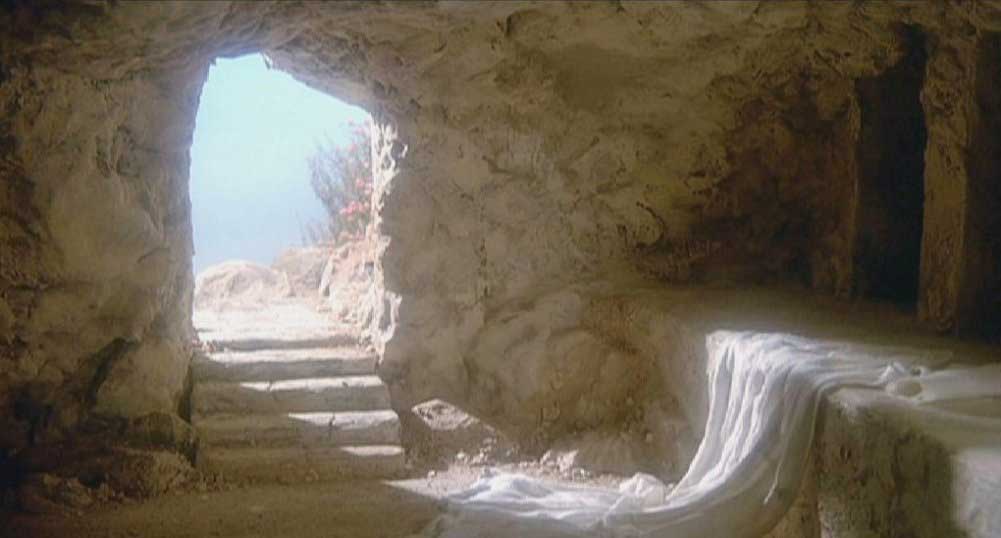 CHRIST IS RISEN, ALLELUIA, ALLELUIA!
From this colonnade that embraces Rome and the whole world, may God's blessing come down upon you as a consoling embrace.
I am thinking of the many people who are weeping. We, too, accompany them from our hearts.
We are one human family. Let us bring all hostilities to a halt. May our joint fight against the Covid-19 pandemic bring everyone to recognise the great need to reinforce brotherly and sisterly bonds.
Pray for the many people who are not succeeding in coping and remin in fear because of this pandemic. May the Lord help them to have the strength to cope.
Pope Francis, 27, 29 + 30/03/2020
BEREAVEMENT
SUICIDE
DEPRESSION
DON'T DEAL WITH IT ALONE . . . .
SEE SECTION : "PERSONAL HELPLINES"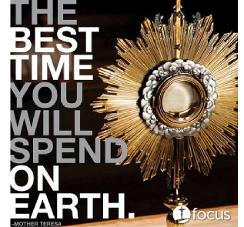 WEEKLY EUCHARISTIC ADORATION
Wednesday only from 11.00 a.m. - 8.00 p.m.
in Parish Rooms, Crossmaglen.
Everyone welcome, not just rota members.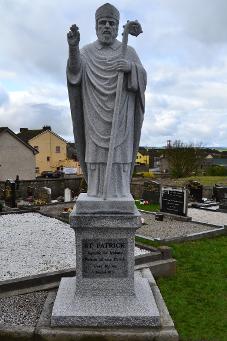 Christ be with me, Christ within me,
Christ behind me, Christ before me,
Christ beside me, Christ to win me,
Christ to comfort and restore me.
Christ beneath me, Christ above me,
Christ in quiet, Christ in danger,
Christ in hearts of all who love me,
Christ in mouth of friend and stranger.
(St. Patrick's Breastplate)
The statue of St. Patrick (Patron of our Parish), erected March 2012, at the front of St. Patrick's, Crossmaglen