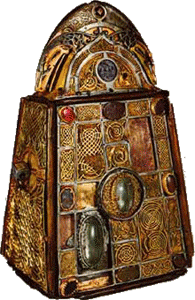 Welcome to the website of Upper Creggan Parish – and thank you for finding us. In this era of ever growing means of communication, our website aims to keep all members of our parish community, past and present; those here at home and those who have travelled to far-off shores; and our many friends, fully informed and up-dated on many aspects of parish life, ministries and services. In particular, we hope it will enable the sick and housebound and our many young emigrés to stay in touch with parish life through the weekly news sheet and other regular information updates.
For quite some years now all liturgies at our three parish churches are broadcast on radio. The website is an additional tool to help all whose lives are already busy to stay in touch with YOUR Parish.
Enjoy your time looking around our website and if you like what you see or find it useful, please come back again soon.
Until then, may God keep us all true to Him, as together we seek to make His Kingdom come.
Fr Dermot Maloney, PP
Wednesday 26th February is ASH WEDNESDAY.
Masses in our Parish for this feast area as follows:-
St. Joseph's : 8.10 a.m.
St. Patrick's : 10.00 a.m.
St. Brigid's : 7.00 p.m.
Sacred Heart : 7.00 p.m.
Jorge Mario Bergoglio, Archbishop of Buenos Aires, was created Cardinal by Pope St. John Paul II on 21/02/2001. It was the 8th of 9 consistories for the creation of cardinals called by Pope St. John Paul II.
Saturday 22nd February : The Chair of St. Peter
This ancient feast relates to early Roman custom at this time of year of remembering the ancestors of the family, those who presided over the family fortunes. The feast celebrates Peter as bishop of Rome and the focus of unity in the communion of one faith.
Sunday 23rd February : 7th Sunday in Ordinary Time
Christ's call becomes most challenging - to be perfect as God is perfect. To b perfect as God means to be full of compassion, slow to anger, rich in mercy.
Love your enemies and pray for those who persecute you.
Mt 5:44
Wednesday 26th February : ASH WEDNESDAY
In the readings today there is a great consciousness of our sinfulness, as we pray "Have mercy on us, O Lord, for we have sinned". There is also a sense that the time to repent and turn back is now. The Gospel tells us how to approach that renewal of our lives. It puts before us the remedy in prayer, fasting and almsgiving. These three strands of Lenten observance are as ancient as Christianity itself. There is no substitute for them. "Fasting is the soul of prayer, mercy is the lifeblood of fasting. If we have not all three together, we have nothing" said St. Peter Chrysologus.
Friday 28th February : Annual Day of Prayer for Survivors and Victims of Abuse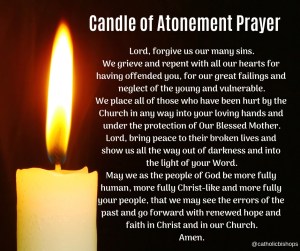 Our prayer must not be limited only to our needs, to our necessities: a prayer is truly Christian if it has a universal dimension too.
Pope Francis, 15/02/2020
CONFIRMATION
Saturday 22nd February 2020 at 11.00 a.m. in St. Patrick's Church, Crossmaglen
FIRST HOLY COMMUNION

Clonalig PS - Saturday 25th April 2020 at 11.00 a.m.
St. Patrick's PS (Irish) - Saturday 2nd May 2020 at 11.00 a.m.
St. Patrick's PS (English) - Saturday 16th May 2020 at 11.00 a.m.
Shelagh PS - Sunday 24th May 2020 at 10.30 a.m.
St. Brigid's PS - Saturday 30th May 2020 at 11.00 a.m.
BLESSING OF THE GRAVES
| | | |
| --- | --- | --- |
| Crossmaglen | Sunday 3rd May | 7.00 p.m. |
| Creggan | Friday 22nd May | 7.00 p.m. |
| Glassdrummond | Saturday 23rd May | 7.00 p.m. |
| Shelagh | Friday 19th June | 7.00 p.m. |
BEREAVEMENT
SUICIDE
DEPRESSION
DON'T DEAL WITH IT ALONE . . . .
SEE SECTION : "PERSONAL HELPLINES"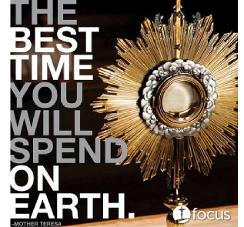 WEEKLY EUCHARISTIC ADORATION
Wednesday only from 11.00 a.m. - 8.00 p.m.
in Parish Rooms, Crossmaglen.
Everyone welcome, not just rota members.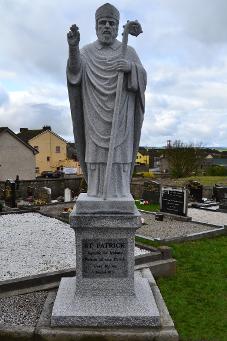 Christ be with me, Christ within me,
Christ behind me, Christ before me,
Christ beside me, Christ to win me,
Christ to comfort and restore me.
Christ beneath me, Christ above me,
Christ in quiet, Christ in danger,
Christ in hearts of all who love me,
Christ in mouth of friend and stranger.
(St. Patrick's Breastplate)
The statue of St. Patrick (Patron of our Parish), erected March 2012, at the front of St. Patrick's, Crossmaglen