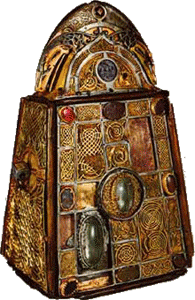 Welcome to the website of Upper Creggan Parish – and thank you for finding us. In this era of ever growing means of communication, our website aims to keep all members of our parish community, past and present; those here at home and those who have travelled to far-off shores; and our may friends, fully informed and up-dated on many aspects of parish life, ministries and services. In particular, we hope it will enable the sick and housebound and our many young emigrés to stay in touch with parish life through the weekly news sheet and other regular information updates.
For quite some years now all liturgies at our three parish churches are broadcast on radio. The website is an additional tool to help all whose lives are already busy to stay in touch with YOUR Parish.
Enjoy your time looking around our website, especially our Photo Gallery and, if like what you see or find it useful, please come back again soon.
Until then, may God keep us all true to Him, as together we seek to make His Kingdom come.
Fr Dermot Maloney, PP
Friday 22nd June : St. Thomas More (1478-1535)
Born in London. He was the first commoner to be Lord Chancellor of England, appointed by Henry VIII in 1529. However he resigned in 1532 at the height of his career and reputation, when Henry persisted in holding his own opinions regarding marriage and the supremacy of the Pope. The rest of his life was spent in writing mostly in defence of the Church. In 1534, with his close friend, St. John Fisher, he refused to render allegiance to the King as the Head of the Church of England and was confined to the Tower. Fifteen months later, and nine days after St. John Fisher's execution, he was tried and convicted of treason. On the scaffold he told the crowd of spectators that he was dying as "the King's good servant - but God's first". He was beheaded on 6 July 1535. Patron of Lawyers.
Sunday 24th June : Nativity of St. John the Baptist
We rejoice at the coming of St. John the Baptist, a man of self-denial, integrity of life and purpose, and an uncompromising prophetic voice. John means "The Lord has shown favour". This feast relates to the summer solstice, when the days begin to grow shorter, recalling john's words, "He must increase, but I must decrease". Son of Zachary and Elizabeth, he straddles both the Old and New Testaments. Besides Our Lord and Our Lady, St. John the Baptist is the only one whose birth and death are celebrated - Passion of St. John the Baptist 29th August. Patron of Order of Malta.
He will be filled with the Holy Spirit,
and he will bring back many of the sons of Israel to the Lord their God.
Lk 1:16
Thursday 28th June : St. Irenaeus
He lived just after the time of the apostles and knew those who had seen and talked with them. He became Bishop of Lyons, the largest trading centre in Gaul. The note of moderation, the desire to win people to Christianity by love rather than by fear, was apparent in all of Irenaeus' work.
Friday 29th June : Ss Peter & Paul, Apostles
On the day traditionally considered in pagan Rome to be its foundation day by Romulus, we celebrate the twin founders of the Church in Rome.
St. Peter, originally called Simon, a fisherman who became leader of the apostles and the rock on which the Church is built, died by crucifixion in Rome around the year 64.
St. Paul, Saul the Pharisee, who became the "Apostle of the Gentiles", was martyred by beheading around the year 67.
Both proclaim with their lives that Jesus is the Christ, the Son of the living God.
Dear young people, help us adults whose hearts are often hardened. Help us to choose the path of dialogue and harmony.
Pope Francis, 21/06/2018
World Meeting of Families 2018 Prayer
God, our Father,
we are brothers and sisters in Jesus your Son,
one family, in the spirit of your love.
Bless us with the joy of love.
Make us patient and kind,
gentle and generous,
welcoming to those in need.
Help us to live your forgiveness and peace.
Protect all families with your loving care,
especially those for whom we now pray:
(we pause and remember family members and others by name).
Increase our faith,
strengthen our hope,
keep us safe in your love,
make us always grateful for the gift of life that we share.
This we ask, through Christ our Lord.
AMEN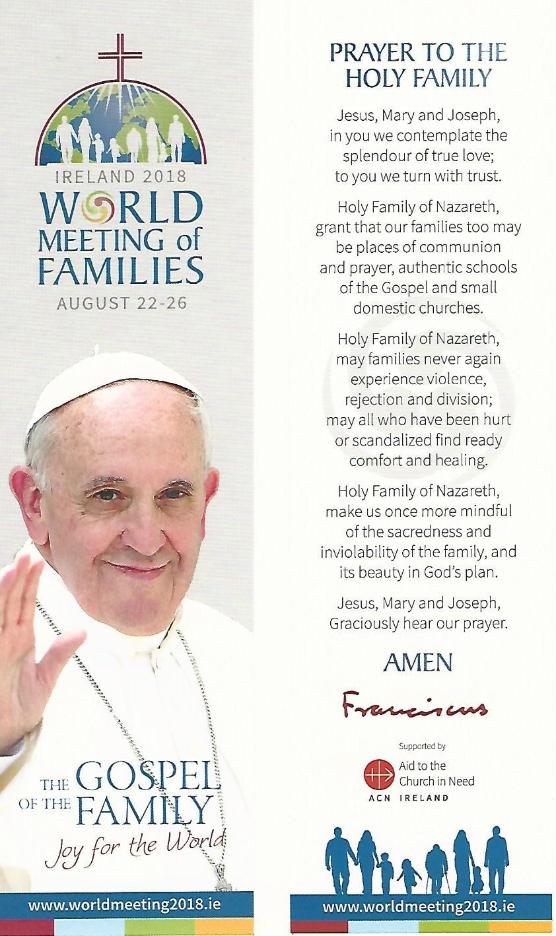 BEREAVEMENT
SUICIDE
DEPRESSION
DON'T DEAL WITH IT ALONE . . . .
SEE SECTION : "PERSONAL HELPLINES"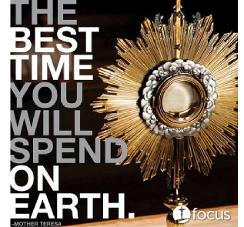 WEEKLY EUCHARISTIC ADORATION
Wednesday only from 11.00 a.m. - 8.00 p.m.
in Exposition Oratory, St. Patrick's Church, Crossmaglen.
Everyone welcome, not just rota members.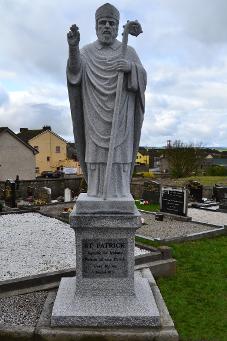 Christ be with me, Christ within me,
Christ behind me, Christ before me,
Christ beside me, Christ to win me,
Christ to comfort and restore me.
Christ beneath me, Christ above me,
Christ in quiet, Christ in danger,
Christ in hearts of all who love me,
Christ in mouth of friend and stranger.
(St. Patrick's Breastplate)
The statue of St. Patrick (Patron of our Parish), erected March 2012, at the front of St. Patrick's, Crossmaglen