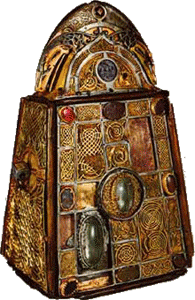 Welcome! to our Upper Creggan parish website set up to make information more readily available to the entire parish community in this era of ever instant communication. Our website aims to keep all parishioners fully informed and up-dated on many aspects of parish life, ministries and services. In particular, we hope it will enable the sick and housebound and our many young emigrés to stay in touch with parish life through featuring the weekly news sheet and other regular information updates.
For quite some years now all liturgies at our three parish churches are broadcast on radio. The website is an additional tool to help all whose lives are already busy to stay in touch with YOUR Parish.
May you enjoy browsing through the website's various sections, including its Photo Gallery, and may it help keep you close to the God who seeks us all.
Dia linn lá 'gus oíche.
Fr Joe McKeever, Parish Priest

8th December 2015 - 20th November 2016
Jesus, Son of the Living God, have mercy on me, a sinner.
Mercy is the heart of God.
It must also be the heart of his children.
Jesus tells us that love for others is what God will judge us by.
Our eternal destiny depends on this.
Taken from Message of His Holiness Pope Francis
Celebration of the 49th World Day of Peace, 01/01/2016
Sunday 25th September : 26th Sunday in Ordinary Time
The gap between the haves and the have-nots is condemned by Amos. Wealth and pleasure sought without reference to ay responsibilities merits condemnation in this life and in the life to come.
Good things came your way, just as bad things came the way of Lazarus. Now he is being comforted here while you are in agony.
Lk 16:25
Monday 26th September : Ss Cosmas and Damian
They were twins, born in Arabia, who practised the art of healing and attained a great reputation. They accepted no pay for their services and were, therefore, called anargyroi, "the silverless". In this way they brought many to the Catholic Faith. They are regarded as the patrons of physicians and surgeons. They are invoked in the Canon of the Mass (Eucharistic Prayer I) and in the Litany of the Saints.
Monday 26th September : Bl Pope Paul VI
Born Giovanni Battista Enrico Antonio Maria Montini on 26th September 1897 at Concesio (Lombardy, Italy). He was a frail but intelligent child who received his early education from the Jesuits near his home in Brescia. Even after entering the seminary in 1916 he was allowed to live at home because of his health. He was ordained in 1920. During World War II he was responsible for organising extensive relief work and care of political refugees. On the death of Pope St. John XXIII, he was elected on 21st June 1963 to succeed him. He had an unaccountably poor press and his public image suffered by comparison with his outgoing and jovial predecessor. Those who knew him best, however, describe him as a brilliant man, deeply spiritual, humble, reserved and gentle, a man of "infinite courtesy". He was one of the most travelled popes in history and the first to visit five continents. He died on 6th August 1978. He was beatified by Pope Francis in Rome on 19/10/2014 - Mission Sunday; Pope Emeritus Benedict XVI was in attendance.
Tuesday 27th September : St. Vincent de Paul (1580-1660)
Committed to care of the disadvantaged and the oppressed, he founded the Congregation of the Mission (the Vincentians) and the Daughters of Charity, the first sisters to work outside their convents in active service. He is the patron of all charitable works.
Thursday 29th September : Ss Michael, Gabriel and Raphael, Archangels
Michael has been venerated as protector of Christians in general and soldiers in particular, patron of radiologists, the sick and paratroopers. Gabriel brought the message to Mary at the Annunciation, patron of Postal services, telecommunications, radio and TV workers. Raphael, guide to Tobias, patron of nurses, physicians and the blind.
Friday 30th September : St. Jerome (340-420)
He translated he Bible into Latin, known as the Vulgate, and wrote commentaries on scripture. Patron of librarians.
Saturday 1st October : St. Thérèse of Lisieux
Marie François Thérèse Martin died at the Carmel in Lisieux on 30 September 1897 having lived as a cloistered Carmelite for less than 10 years She was declared a Doctor of the Church by Pope St. John Paul II in 1997. Patron of missions, florists, aviators and France.
Dialogue is born when I am capable of recognising others as a gift of God and accept they have something to tell me.
Pope Francis, 21/09/2016
9th World Meeting of Families
Ireland
22 - 26 August 2018
The Gospel of the Family: Joy for the World
BEREAVEMENT
SUICIDE
DEPRESSION
DON'T DEAL WITH IT ALONE . . . .
SEE SECTION : "PERSONAL HELPLINES"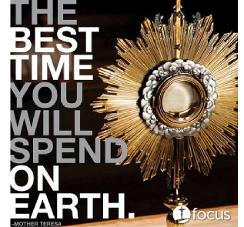 WEEKLY EUCHARISTIC ADORATION
Wednesday only from 11.00 a.m. - 8.00 p.m.
in Parish Rooms.
Everyone welcome, not just rota members.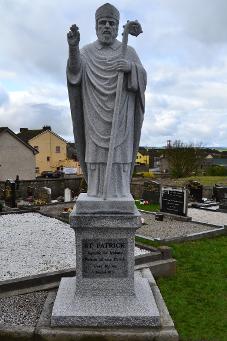 Christ be with me, Christ within me,
Christ behind me, Christ before me,
Christ beside me, Christ to win me,
Christ to comfort and restore me.
Christ beneath me, Christ above me,
Christ in quiet, Christ in danger,
Christ in hearts of all who love me,
Christ in mouth of friend and stranger.
(St. Patrick's Breastplate)
The statue of St. Patrick (Patron of our Parish), erected March 2012, at the front of St. Patrick's, Crossmaglen