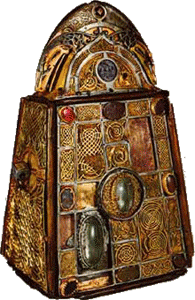 Welcome to the website of Upper Creggan Parish – and thank you for finding us. In this era of ever growing means of communication, our website aims to keep all members of our parish community, past and present; those here at home and those who have travelled to far-off shores; and our may friends, fully informed and up-dated on many aspects of parish life, ministries and services. In particular, we hope it will enable the sick and housebound and our many young emigrés to stay in touch with parish life through the weekly news sheet and other regular information updates.
For quite some years now all liturgies at our three parish churches are broadcast on radio. The website is an additional tool to help all whose lives are already busy to stay in touch with YOUR Parish.
Enjoy your time looking around our website, especially our Photo Gallery and, if like what you see or find it useful, please come back again soon.
Until then, may God keep us all true to Him, as together we seek to make His Kingdom come.
Fr Dermot Maloney, PP
Saturday 20th January : St. Fabian
Had been Pope for fourteen years when martyred under Decius in the year 250. It is said that he was elected Pope when a dove descended on his head; being reminded of Our Lord's Baptism, the Council decided to elect him as Pope. He succeeded St. Anterus as 20th Pope. Starting close to his election, the suffering and persecuted Church began a time of peace; the emperor, Philip, was friendly to Christians, In this era of peace, Fabian was able to build up the structure of the Church of Rome. When Philip died, so died the time of peace. The new emperor, Decius, ordered all Christians to deny Christ. Fabian stood as a courageous example for everyone in his flock. He died a martyr in 250 and is buried in the cemetery of Calixtus that he helped rebuild and beautify. A stone slab with his name can still be found there.
Sunday 21st January : 3rd Sunday in Ordinary Time
Mark presents the gospel of salvation within the context and plan of the life of Jesus Christ. That life is the story of the suffering Messiah, now seen in the light of the Resurrection. The faithful learn that the path to victory is by suffering discipleship. But the "between times" are difficult and there is no other way. The call to follow Christ is the call to repent and believe.
The kingdom of God is close at hand.
Repent, and believe the Good News.
Mk 1:15
Monday 22nd January : St. Vincent
Deacon of the church of Saragossa, Spain, martyred in 304 in Valencia after prolonged torture.
Wednesday 24th January : St. Francis de Sales (1567-1622)
Bishop of Geneva, founder of the Visitation Sisters. He worked with gentleness and love to rebuild the Catholic faith after the Reformation. Patron saint of writers, editors and journalists.
Thursday 25th January : Conversion of St. Paul, Apostle
St. Paul preached the power of God at work in the lives of each one of us. His own conversion shows that power in his life. Out of a persecutor God made a preacher and teacher of the peoples. Paul never ceased to express thanks and wonder for this grace, but he still prayed for perseverance.
Friday 26th January : Ss Timothy and Titus
They were close to St. Paul as followers and later in their work with him. Tradition makes Timothy the first bishop of Ephesus. From Paul's advice to him to take some wine for his stomach's sake, he had been invoked as patron in cases of stomach complaint. Titus was sent to organise the Church in Crete.
Saturday 27th January : St. Angela Merici (1474-1540)
Founder of the Ursulines, devoted herself to Christian education based on love, kindness with firmness, and concern for the individual.
We must not wait to be perfect before responding to the Lord who calls us, but rather open our hearts to His voice.
Pope Francis, 13/01/2018
CONFIRMATION
Saturday 24th February 2018 at 11.00 a.m. in St. Patrick's Church
FIRST HOLY COMMUNION
Clonalig PS - Saturday 5th May 2018
St. Brigid's PS, Glassdrummond - Saturday 19th May 2018
St. Patrick's PS, Crossmgalen (Irish) - Saturday 19th May 2018
St. Patrick's PS, Crossmaglen (Eng.) - Saturday 26th May 2018
Shelagh PS - Sunday 27th May 2018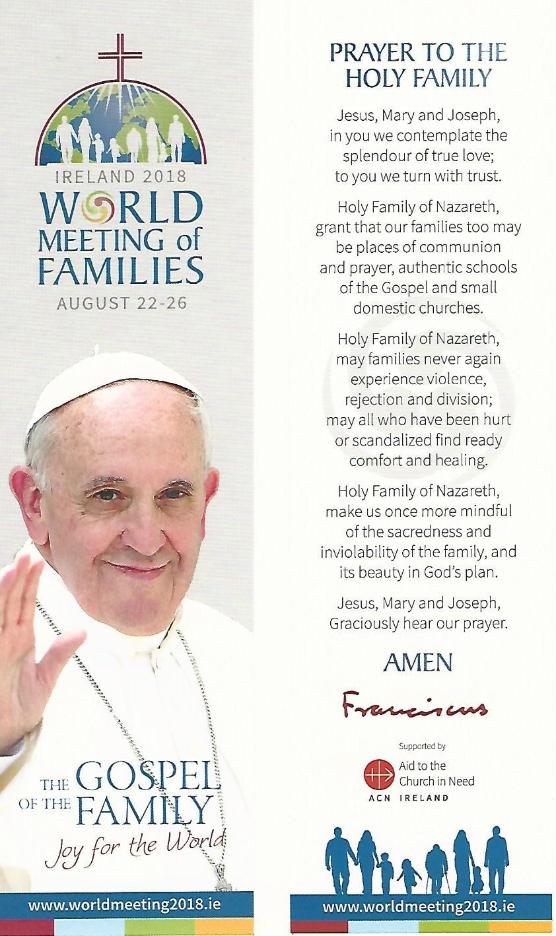 BEREAVEMENT
SUICIDE
DEPRESSION
DON'T DEAL WITH IT ALONE . . . .
SEE SECTION : "PERSONAL HELPLINES"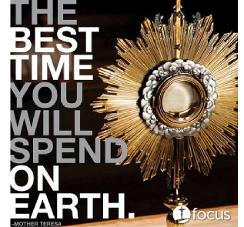 WEEKLY EUCHARISTIC ADORATION
Wednesday only from 11.00 a.m. - 8.00 p.m.
in Exposition Oratory, St. Patrick's Church, Crossmaglen.
Everyone welcome, not just rota members.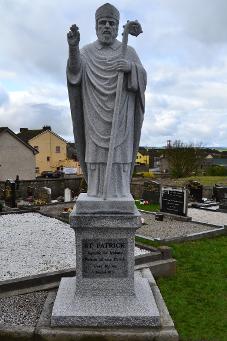 Christ be with me, Christ within me,
Christ behind me, Christ before me,
Christ beside me, Christ to win me,
Christ to comfort and restore me.
Christ beneath me, Christ above me,
Christ in quiet, Christ in danger,
Christ in hearts of all who love me,
Christ in mouth of friend and stranger.
(St. Patrick's Breastplate)
The statue of St. Patrick (Patron of our Parish), erected March 2012, at the front of St. Patrick's, Crossmaglen