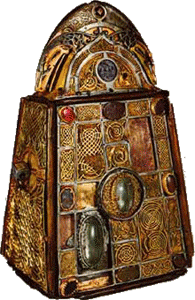 Welcome to the website of Upper Creggan Parish – and thank you for finding us. In this era of ever growing means of communication, our website aims to keep all members of our parish community, past and present; those here at home and those who have travelled to far-off shores; and our may friends, fully informed and up-dated on many aspects of parish life, ministries and services. In particular, we hope it will enable the sick and housebound and our many young emigrés to stay in touch with parish life through the weekly news sheet and other regular information updates.
For quite some years now all liturgies at our three parish churches are broadcast on radio. The website is an additional tool to help all whose lives are already busy to stay in touch with YOUR Parish.
Enjoy your time looking around our website, especially our Photo Gallery and, if like what you see or find it useful, please come back again soon.
Until then, may God keep us all true to Him, as together we seek to make His Kingdom come.
Fr Dermot Maloney, PP
Our annual Parish Novena continues each Monday at 7.30 p.m. in St. Patrick's Church until 18th December 2017.
The annual Mass for the Dead is on 20th November.
The Mass for the sick is on 4th December.
FEASTS
Friday 17th November : St. Elizabeth of Hungary (1207-1231)
Queen at fourteen, widowed and exiled at twenty, Franciscan tertiary until her death at twenty-four. A woman of prayer and service of the poor.
Saturday 18th November : Dedication of the Basilicas of Ss Peter and Paul
This feast celebrates the dedications of two of the four major basilicas of Rome.
Saint Peter's Basilica was originally built in 323 by the emperor Constantine. The basilica was constructed over the tomb of Peter the Apostle, the Church's first Pope. After standing for more than a thousand years, Pope Julius II ordered the building to be torn down due to structural concerns. The construction of the new church spanned over 200 years before its completion. It was dedicated on 18th November 1626. It is considered the most famous church in Christendom.
Saint Paul's Basilica is located outside the original walls of Rome. It was also originally built by the emperor Constantine though it was destroyed by fire in 1823. Donations from around the world made the reconstruction possible. Before the completion of Saint Peter's Basilica, St. Paul's was the largest church in Rome. The Basilica was built over St. Paul's grace. Pope Pius IX consecrated the Basilica in 1854.
Sunday 19th November : 33rd Sunday in Ordinary Time
The readings today emphasise fidelity and dedication to duty and work. It is more blessed to give: talents and gifts are given for the service of the community. The Christian is to be fully dedicated to working in service of others while watching and waiting for the life to come. There is always so much good to be done for others and so little time in which to do it!
You have shown you can be faithful in small things;
come and join in your master's happiness.
Mt 25:21
Tuesday 21st November : Presentation of the Blessed Virgin Mary
The feast of the Presentation of the blessed Virgin Mary originated in the East and was included on the General Calendar in the sixteenth century. It celebrates Mary in her grace-filled life, wholly given over to the Holy Spirit.
Wednesday 22nd November : St. Cecilia
According to tradition, she refused to worship the Roman gods and was beheaded. Patroness of music and musicians.
Thursday 23rd November : St. Columban
(also known as Columbanus) Born around 543. He became a monk of Bangor and later principal teacher there. In 581, desiring to "go on a pilgrimage for Christ", he set out with twelve companions and came to Burgundy. He established monasteries at Annegray, Luxeuil and Fontaine according to the severe Irish rule. Later he founded Bregenz in Austria and his greatest foundation at Bobbio, near Genoa, where he died in 615. He is remembered as one of the greatest of the Irish missionary monks.
Friday 24th November : Ss Andrew Dung-Lac and Companions
In the seventeenth, eighteenth and nineteenth centuries in Vietnam, many Christians suffered martyrdom. On 19 June 1988 Pope St. John Paul II canonised 117 of these, ninety-six native Vietnamese men and women, eleven Dominican missionaries from Spain, and ten French missionaries.
Saturday 25th November : St. Colman
Born around 530, probably in west Cork. A bard by profession, he is reputed to have been influenced by St. Brendan to become a priest. His apostolate was to east Cork and his main foundation was at Cloyne.
Let us remember in our prayers all those who, with dedication and spirit of sacrifice, care for those who are ill.
Pope Francis, 11/11/2017
CONFIRMATION
Saturday 24th February 2018 at 11.00 a.m. in St. Patrick's Church
FIRST HOLY COMMUNION
Clonalig PS - Saturday 5th May 2018
St. Brigid's PS, Glassdrummond - Saturday 19th May 2018
St. Patrick's PS, Crossmgalen (Irish) - Saturday 19th May 2018
St. Patrick's PS, Crossmaglen (Eng.) - Saturday 26th May 2018
Shelagh PS - Sunday 27th May 2018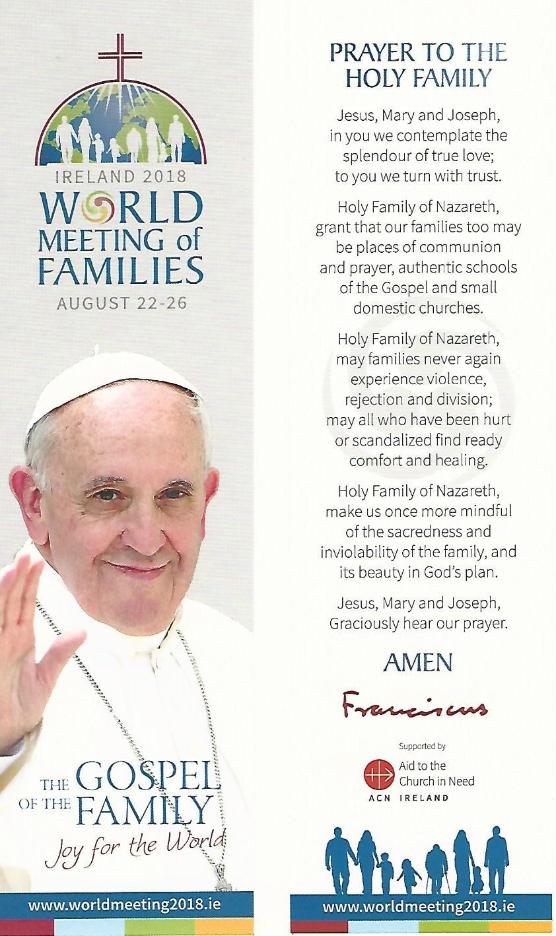 BEREAVEMENT
SUICIDE
DEPRESSION
DON'T DEAL WITH IT ALONE . . . .
SEE SECTION : "PERSONAL HELPLINES"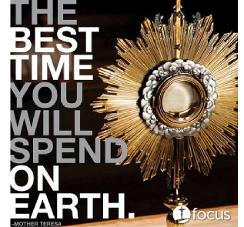 WEEKLY EUCHARISTIC ADORATION
Wednesday only from 11.00 a.m. - 8.00 p.m.
in Exposition Oratory, St. Patrick's Church, Crossmaglen.
Everyone welcome, not just rota members.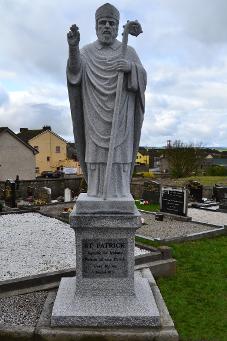 Christ be with me, Christ within me,
Christ behind me, Christ before me,
Christ beside me, Christ to win me,
Christ to comfort and restore me.
Christ beneath me, Christ above me,
Christ in quiet, Christ in danger,
Christ in hearts of all who love me,
Christ in mouth of friend and stranger.
(St. Patrick's Breastplate)
The statue of St. Patrick (Patron of our Parish), erected March 2012, at the front of St. Patrick's, Crossmaglen