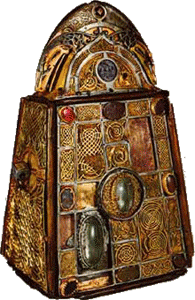 Welcome to the website of Upper Creggan Parish – and thank you for finding us. In this era of ever growing means of communication, our website aims to keep all members of our parish community, past and present; those here at home and those who have travelled to far-off shores; and our may friends, fully informed and up-dated on many aspects of parish life, ministries and services. In particular, we hope it will enable the sick and housebound and our many young emigrés to stay in touch with parish life through the weekly news sheet and other regular information updates.
For quite some years now all liturgies at our three parish churches are broadcast on radio. The website is an additional tool to help all whose lives are already busy to stay in touch with YOUR Parish.
Enjoy your time looking around our website, especially our Photo Gallery and, if like what you see or find it useful, please come back again soon.
Until then, may God keep us all true to Him, as together we seek to make His Kingdom come.
Fr Dermot Maloney, PP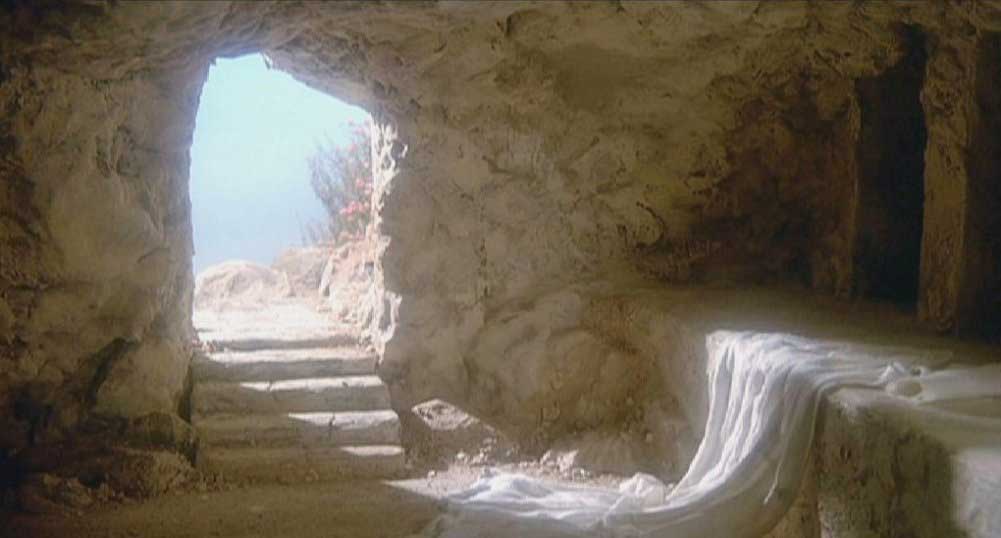 CHRIST IS RISEN, ALLELUIA, ALLELUIA!
The fifty days from Easter Sunday to Pentecost Sunday are celebrated as one feast day, the "great Sunday". The Sundays of this season are regarded as "Sundays of Easter".
Pentecost Sunday, when the gift of the Holy Spirit to the apostles, the beginnings of the Church, and the start of its mission to all tongues and peoples and nations are commemorated.
Easter Sunday 2019 - 22nd April
Pentecost Sunday 2018 - 9th June
FEASTS
Sunday 26th May : 6th Sunday of Easter
The Holy Spirit guides the Church from its beginnings. The promise of the gift of the Spirit is a comfort to the disciples as the Lord leaves them.
Monday 27th May : St. Augustine of Canterbury
He was a monk in Rome when sent by Pope Gregory the Great to preach to the English. He set up his see at Canterbury and had much success in converting the south of England.
Friday 31st May : Visitation of the Blessed Virgin Mary
Today's liturgy recalls the "Blessed Virgin Mary carrying her Son within her" and visiting Elizabeth to offer charitable assistance and to proclaim the mercy of God the Saviour.
Saturday 1st June : St. Justin
He was born in the Holy Land and settled in Rome. He became a Christian and is remembered for his defence of Christian belief and practice. He was martyred c. 165
The peace of Jesus is a gift. We cannot obtain it through human means.
The peace of Jesus is something else: the peace of Jesus teaches us to endure. To endure is to carry life on our shoulders, our difficulties, our work, everything, and to have the courage to go forward.

Pope Francis, 21/05/2019
FIRST HOLY COMMUNION
St. Patrick's PS (Irish) - Saturday 25th May 2019 at 11.00 a.m.
BLESSING OF THE GRAVES
Creggan : Friday 24th May at 7.00 p.m.
Glassdrummond : Saturday 25th May at 7.00 p.m.
Shelagh : Friday 28th June at 7.00 p.m.
BEREAVEMENT
SUICIDE
DEPRESSION
DON'T DEAL WITH IT ALONE . . . .
SEE SECTION : "PERSONAL HELPLINES"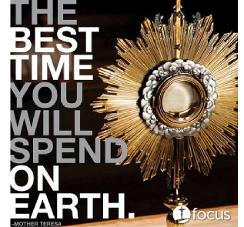 WEEKLY EUCHARISTIC ADORATION
Wednesday only from 11.00 a.m. - 8.00 p.m.
in Parish Rooms, Crossmaglen.
Everyone welcome, not just rota members.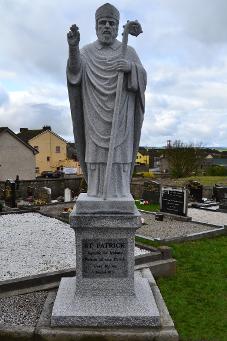 Christ be with me, Christ within me,
Christ behind me, Christ before me,
Christ beside me, Christ to win me,
Christ to comfort and restore me.
Christ beneath me, Christ above me,
Christ in quiet, Christ in danger,
Christ in hearts of all who love me,
Christ in mouth of friend and stranger.
(St. Patrick's Breastplate)
The statue of St. Patrick (Patron of our Parish), erected March 2012, at the front of St. Patrick's, Crossmaglen