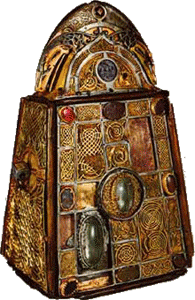 Welcome to the website of Upper Creggan Parish – and thank you for finding us. In this era of ever growing means of communication, our website aims to keep all members of our parish community, past and present; those here at home and those who have travelled to far-off shores; and our may friends, fully informed and up-dated on many aspects of parish life, ministries and services. In particular, we hope it will enable the sick and housebound and our many young emigrés to stay in touch with parish life through the weekly news sheet and other regular information updates.
For quite some years now all liturgies at our three parish churches are broadcast on radio. The website is an additional tool to help all whose lives are already busy to stay in touch with YOUR Parish.
Enjoy your time looking around our website, especially our Photo Gallery and, if like what you see or find it useful, please come back again soon.
Until then, may God keep us all true to Him, as together we seek to make His Kingdom come.
Fr Dermot Maloney, PP
Sunday 17th February : 6th Sunday in
Ordinary Time
Before us today are the stark choices: blessing or burse, happiness or despair. Jesus puts before us the way of life. The Beatitudes are a recipe for genuine peace and happiness. The alternative is the way of empty pleasure and ultimate destruction. The Christian puts down deep roots and with joy draws from the wells of salvation.
Happy the man who has placed his trust in the Lord.
Ps 39:5
19th February is the anniversary of the episcopal ordination in 1995 of His Eminence Cardinal Seán Brady.
Friday 22nd February : The Chair of St. Peter
This ancient feast relates to early Roman custom at this time of year or remembering the ancestors of the family, those who presided over the family fortunes. The feast celebrates Peter as bishop of Rome and the focus of unity in the communion of one faith.
Saturday 23rd February : St. Polycarp
He was bishop of Smyrna or Izmir in modern Turkey. Born around the year 69, he was a disciple of St. John the Apostle. He was martyred in 155.
True prayer is made in the intimate depths of a heart visible only to God. It is a silent dialogue, like the glance between two people in love.
In our prayer do we open our hearts to the cry of others?
We are all children of God, and at the end of our lives we will be judged on how we have loved. Not a sentimental love but one that is concrete and compassionate as seen in God's work: "As you did it to one of the least of these my brothers, you did it to me" (Mt 25:40).
Pope Francis, 13/02/2019
CONFIRMATION
Saturday 23rd February 2019 at 11.00 a.m. in St. Patrick's Church, Crossmaglen

FIRST HOLY COMMUNION
Clonalig PS - Saturday 4th May 2019 at 11.00 a.m.
St. Patrick's PS (English) - Saturday 11th May 2019 at 11.00 a.m.
St. Brigid's PS - Saturday 18th May 2019 at 11.00 a.m.
St. Patrick's PS (Irish) - Saturday 25th May 2019 at 11.00 a.m.
BLESSING OF THE GRAVES
Crossmaglen : Sunday 5th May at 7.00 p.m.
Creggan : Friday 24th May at 7.00 p.m.
Glassdrummond : Saturday 25th May at 7.00 p.m.
Shelagh : Friday 28th June at 7.00 p.m.
BEREAVEMENT
SUICIDE
DEPRESSION
DON'T DEAL WITH IT ALONE . . . .
SEE SECTION : "PERSONAL HELPLINES"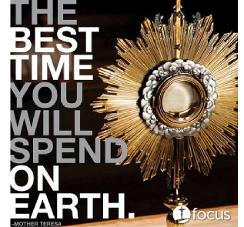 WEEKLY EUCHARISTIC ADORATION
Wednesday only from 11.00 a.m. - 8.00 p.m.
in Parish Rooms, Crossmaglen.
Everyone welcome, not just rota members.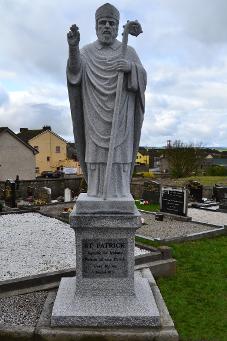 Christ be with me, Christ within me,
Christ behind me, Christ before me,
Christ beside me, Christ to win me,
Christ to comfort and restore me.
Christ beneath me, Christ above me,
Christ in quiet, Christ in danger,
Christ in hearts of all who love me,
Christ in mouth of friend and stranger.
(St. Patrick's Breastplate)
The statue of St. Patrick (Patron of our Parish), erected March 2012, at the front of St. Patrick's, Crossmaglen