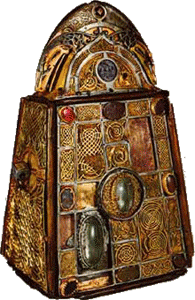 Welcome to the website of Upper Creggan Parish – and thank you for finding us. In this era of ever growing means of communication, our website aims to keep all members of our parish community, past and present; those here at home and those who have travelled to far-off shores; and our may friends, fully informed and up-dated on many aspects of parish life, ministries and services. In particular, we hope it will enable the sick and housebound and our many young emigrés to stay in touch with parish life through the weekly news sheet and other regular information updates.
For quite some years now all liturgies at our three parish churches are broadcast on radio. The website is an additional tool to help all whose lives are already busy to stay in touch with YOUR Parish.
Enjoy your time looking around our website, especially our Photo Gallery and, if like what you see or find it useful, please come back again soon.
Until then, may God keep us all true to Him, as together we seek to make His Kingdom come.
Fr Dermot Maloney, PP
Change to Mass Schedule
As a result of the retirement of Fr. King this summer it has become necessary to reduce the number of Masses in the parish at the weekends. Having discussed the issue at length with the Parish Pastoral Council it was agreed that the Mass schedule in the Parish beginning weekend 3rd and 4th of November would be as follows:
Saturday evening 6.30 p.m. St Patrick's
7.30 p.m. St. Brigid's
Sunday morning 9.00 a.m. St. Brigid's
10.30 a.m. Sacred Heart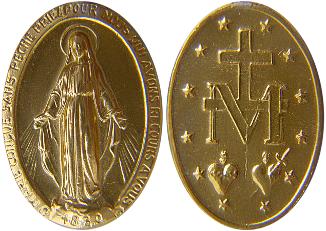 Annual Parish Novena
Each Monday from 22nd October to 17th December
St. Patrick's Church, Crossmaglen at 7.00 p.m.
Thursday 18th October : St. Like, Evangelist
He was a physician from a Gentile Christian milieu. He was with St. Paul on his second missionary journey and during his imprisonment in Rome. After Paul's death he is reputed to have worked in Greece. Patron of butchers, book-binders, doctors and surgeons, artists, glassworkers.
Friday 19th October : St. Paul of the Cross (1694-1775)
He founded the Passionists in Rome, preaching on the Passion of Christ and tending the sick, the dying and the lapsed.
Sunday 21st October : 29th Sunday in Ordinary Time
Mission Sunday
Through prayer and joyful giving each Christian family can assist another family elsewhere in the world.
World Mission Day 2018 : Together with young people, let us bring the Gospel to all.
"Never think that you have nothing to offer, or that nobody needs you. Many people need you. Think about it! Each of you, think in your heart: many people need me."
Pope Francis
Monday 22nd October : Pope St. John Paul II
Born Karol Józef Wojtyla in Wadowice, Poland. He studied at the seminary in Krakow, was ordained priest in 1946, then studied in Rome. After parish work and university chaplaincy he again undertook further studies in philosophy and theology. He was ordained Auxiliary Bishop of Krakow in 1958, Archbishop in 1964 and was created a Cardinal in 1967. He took a significant part in the Second Vatican Council. He was elected successor to Pope John Paul I on 16/10/1978 and inaugurated Pope 6 days later on 22nd October. He was Pope for over 26 years. He was the first non-Italian Pope in 445 years and the first Polish pope. As Bishop of Rome he visited almost all of the Roman parishes and made apostolic journeys to 104 countries, including Ireland 29th September - 8th October 1979. On 13 May 1981 (feast of Our Lady of Fatima) a young Turk Mehmet Ali Agca made an attempt on the Pope' life. Seriously wounded, the Pope was operated on for 6 hours at Gemelli hospital. While reciting the Angelus at the hospital 4 days later he asked "Pray for the brother who shot me, whom I have sincerely forgiven". He canonised more saints than all his predecessors. He died on 2nd April 2005. He was beatified by Pope Benedict XVI in Rome on 01/05/2011. He (& St. John XXIII) was canonised in Rome on Sunday 27th April 2014 (Divine Mercy Sunday) by Pope Francis; Pope Emeritus Benedict XVI was in attendance.
"Do not be afraid! Open wide the doors for Christ!"
Pope John Paul II, 22/10/1978
Tuesday 23rd October : St. John of Capistrano
Franciscan, renowned for his preaching throughout Italy. He took part in several papal missions, including resistance against the Turkish invasion of Europe. Patron of military chaplains.
Wednesday 24th October : St. Anthony Mary Claret
(1807-1870)
He founded the Claretians in Spain for missionary work. Archbishop of Santiago, Cuba, then returned as chaplain to the Queen of Spain, and built schools and museums, before being exiled with the monarchy.
Thursday 25th October : Bl. Thaddeus McCarthy
(1455-14920
His appointment as bishop of Ross was opposed and Pope Innocent VIII then appointed him Bishop of Cork and Cloyne. He set out as a humble pilgrim to Rome where he was confirmed as Bishop of Cork and Cloyne. On his return journey he died at Ivrea in Italy.
Saturday 27th October : St. Otteran
A descendant of Conall Gulban, he is usually identified with Odhran who preceded Columba in Iona. His death is recorded as 548 and his grave was greatly revered in Iona. He was chosen by the Vikings as patron of the city of Waterford in 1096 and later patron of the diocese.
When we listen to the word of God, we obtain the courage and perseverance to offer the best of ourselves to others.

Pope Francis, 17/10/2018
CONFIRMATION
Saturday 23rd February 2019 at 11.00 a.m. in St. Patrick's Church, Crossmaglen
FIRST HOLY COMMUNION
Clonalig PS - Saturday 4th May 2019 at 11.00 a.m.
St. Patrick's PS (English) - Saturday 11th May 2019 at 11.00 a.m.
St. Brigid's PS - Saturday 18th May 2019 at 11.00 a.m.
St. Patrick's PS (Irish) - Saturday 25th May 2019 at 11.00 a.m.
BEREAVEMENT
SUICIDE
DEPRESSION
DON'T DEAL WITH IT ALONE . . . .
SEE SECTION : "PERSONAL HELPLINES"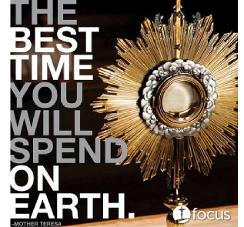 WEEKLY EUCHARISTIC ADORATION
Wednesday only from 11.00 a.m. - 8.00 p.m.
in Parish Rooms, Crossmaglen.
Everyone welcome, not just rota members.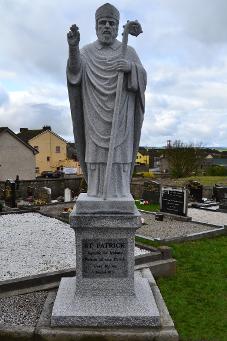 Christ be with me, Christ within me,
Christ behind me, Christ before me,
Christ beside me, Christ to win me,
Christ to comfort and restore me.
Christ beneath me, Christ above me,
Christ in quiet, Christ in danger,
Christ in hearts of all who love me,
Christ in mouth of friend and stranger.
(St. Patrick's Breastplate)
The statue of St. Patrick (Patron of our Parish), erected March 2012, at the front of St. Patrick's, Crossmaglen