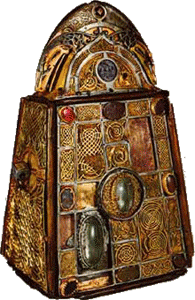 Welcome! to our Upper Creggan parish website set up to make information more readily available to the entire parish community in this era of ever instant communication. Our website aims to keep all parishioners fully informed and up-dated on many aspects of parish life, ministries and services. In particular, we hope it will enable the sick and housebound and our many young emigrés to stay in touch with parish life through featuring the weekly news sheet and other regular information updates.
For quite some years now all liturgies at our three parish churches are broadcast on radio. The website is an additional tool to help all whose lives are already busy to stay in touch with YOUR Parish.
May you enjoy browsing through the website's various sections, including its Photo Gallery, and may it help keep you close to the God who seeks us all.
Dia linn lá 'gus oíche.
Fr Joe McKeever, Parish Priest

8th December 2015 - 20th November 2016
Jesus, Son of the Living God, have mercy on me, a sinner.
Mercy is the heart of God.
It must also be the heart of his children.
Jesus tells us that love for others is what God will judge us by.
Our eternal destiny depends on this.
Taken from Message of His Holiness Pope Francis
Celebration of the 49th World Day of Peace, 01/01/2016
Saturday 27th August : St. Monica (332-387)
She converted her pagan husband, Patricius, to the faith, and by her prayers and tears brought her son St. Augustine to Christianity and a moral life. Patron saint of mothers.
Sunday 28th August : 22nd Sunday in Ordinary Time
Humility is opposed to a pride that shows no respect for others, but tends to dominate, to exercise power for its own sake, to be unconcerned for the rights of others. It is a virtue which sees service of others as the meaning of authority.
For everyone who exalts himself will be humbled,
and the man who humbles himself will be exalted.
Lk 14:11
Monday 29th August : Passion of St. John the Baptist
Having celebrated the earthly birthday of St. John the Baptist (24th June), the Church today honours the anniversary of his martyrdom. Besides Our Lord and Out Lady, St. John the Baptist is the only one whose birth and death are thus celebrated. St. John the Baptist died c 30 A.D. We know from the Bible that he was the cousin of Jesus, the son of Elizabeth & Zechariah and also the nephew of Our Lady. King Herod knew that John was a holy man and he liked to hear John's words, although he didn't take them to heart. He knew that he had to get control of him because of the crowds he was starting to build. He feared that John's influence and power over the people might cause a rebellion. He was afraid to kill him, so instead he had him imprisoned. According to the Gospels, Herod had imprisoned John because he spoke out about Herod divorcing his wife, and unlawfully taking the wife of his brother. On Herod's birthday, his new wife's daughter Salome danced before the king and his guests. Her dancing pleased Herod so much that in his drunkenness he promised to give her anything she desired, up to half of his kingdom. When Salome asked her mother what she should ask for, she was told to ask for the head of John the Baptist on a platter. Herod was appalled by the request but reluctantly agreed and had John executed in prison. John was beheaded, and his head was placed on a platter and given to Salome. Over time, Herod had suffered military disaster at the hands of Aretas his father-in-law, and many believed it was God's punishment for his unrighteous behaviour, and for taking the life of John the Baptist.
Tuesday 30th August : St. Fiacre
He was an Irishman who went abroad to seek a hermitage. He passed through Normandy and eventually met Faro, who was a great patron of Irish pilgrims at Meaux. Fiachre was given a hermitage near Breuil and there he stayed until his death around 670.
Wednesday 31st August : St. Aidan of Lindisfarne
He was of Irish descent and was a monk of Iona. When Oswald, the exiled king of Northumbria who had fled for refuge to Iona, returned to his throne in 634, he invited Aidan to come to reconvert his people. Aidan made his headquarters at Lindisfarne. With the aide of the king as interpreter he was very successful in his mission. He died in 651.
Saturday 3rd September : St. Gregory the Great (540-604)
A Roman noble who was Prefect of the City before becoming a monk. As Pope he established a pattern for the papacy in years to come. First to formally employ the title "Servus servorum Dei" (servant of the servants of Christ). He sent missions to Lombardy, Sardinia and England. Patron of musicians.
Mother Teresa of Calcutta
Born Agnes Gonxha Bojazhiu on 26/08/1910 in Skopje, Macedonia.
At the age of 19 she left home for the Loreto Convent in Rathfarnham, Dublin where she was admitted as a Postulant and received the name of Teresa, after her patroness, St. Therese of Lisieux. She was sent by the Loreto Order to India and arrived in Calcutta in January 1929. She made her final Profession as a Loreto nun on 24/05/1937, and hereafter was called Mother Teresa. On 10/09/1946, on a train journey from Calcutta to Darjeeling, she received what she termed the "call within a call", which was to give rise to the Missionaries of Charity family of Sisters, Brother, Fathers and Co-Workers. She visited the slums, visiting families, caring for the sick. She started each day in communion with Jesus in the Eucharist and then went out, rosary in her hand, to find and serve Him in "the unwanted, the unloved, the uncared for". In 1979 she was awarded the Nobel Peace Prize which she received "for the glory of God and in the name of the poor". She died in Calcutta on 05/09/1997.
She was beatified on Mission Sunday 19/10/2003 by Pope St. John Paul II.
She is to be canonised on Sunday 4th September 2016 by Pope Francis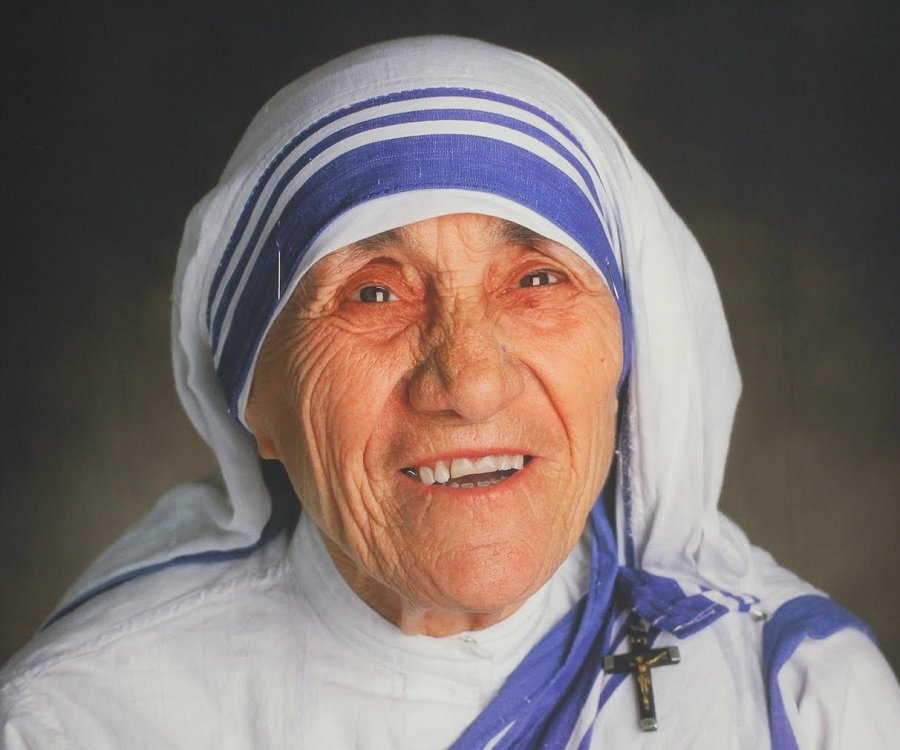 Let every action of mine be something beautiful for God . . .
I am a little pencil in the hand of a writing God who is sending a love letter to the World . . .
I can do things you cannot, you can do things I cannot; together we can do great things . . .
God doesn't require us to succeed, he only requires that we try . . .
Let us always meet each other with a smile, for the smile is the beginning of love . . .
If we have no peace, it is because we have forgotten that we belong to each others . . .
Peace begins with a smile . . .
New forms of slavery such as human and organ trafficking, forced labour and prostitution, are crimes against humanity.
Pope Francis, 23/08/2016
9th World Meeting of Families
Ireland
22 - 26 August 2018
The Gospel of the Family: Joy for the World
BEREAVEMENT
SUICIDE
DEPRESSION
DON'T DEAL WITH IT ALONE . . . .
SEE SECTION : "PERSONAL HELPLINES"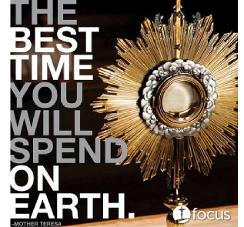 WEEKLY EUCHARISTIC ADORATION
Wednesday only from 11.00 a.m. - 8.00 p.m.
in Parish Rooms.
Everyone welcome, not just rota members.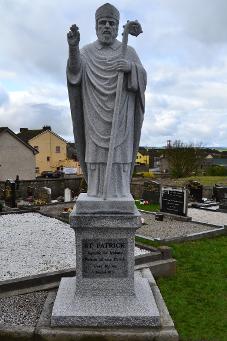 Christ be with me, Christ within me,
Christ behind me, Christ before me,
Christ beside me, Christ to win me,
Christ to comfort and restore me.
Christ beneath me, Christ above me,
Christ in quiet, Christ in danger,
Christ in hearts of all who love me,
Christ in mouth of friend and stranger.
(St. Patrick's Breastplate)
The statue of St. Patrick (Patron of our Parish), erected March 2012, at the front of St. Patrick's, Crossmaglen