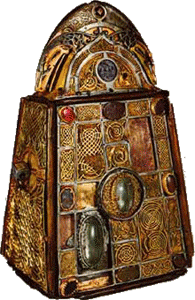 Welcome to the website of Upper Creggan Parish – and thank you for finding us. In this era of ever growing means of communication, our website aims to keep all members of our parish community, past and present; those here at home and those who have travelled to far-off shores; and our may friends, fully informed and up-dated on many aspects of parish life, ministries and services. In particular, we hope it will enable the sick and housebound and our many young emigrés to stay in touch with parish life through the weekly news sheet and other regular information updates.
For quite some years now all liturgies at our three parish churches are broadcast on radio. The website is an additional tool to help all whose lives are already busy to stay in touch with YOUR Parish.
Enjoy your time looking around our website, especially our Photo Gallery and, if like what you see or find it useful, please come back again soon.
Until then, may God keep us all true to Him, as together we seek to make His Kingdom come.
Fr Dermot Maloney, PP
FEASTS
Saturday 23rd September : St. Pius of Pietrelcina (Padre Pio)
Born 25 May 1887, died 23 September 1968. He was a Capuchin friar, stigmatist, confessor, friend of all who suffer. Canonised on 16/06/2002 in Rome by Pope St. John Paul II.
"Every Holy Mass, heard with devotion, produces in out souls marvelous effects, abundant spiritual and material graces which we ourselves, do not know."
Saturday 23rd September : St. Eunan (Adomnán)
He was born in Donegal around 624 and died in 704. He became a monk in Iona and was chosen abbot there in 679. One of his writings is the Life of Colum Cille.
Sunday 24th September : 25th Sunday in Ordinary Time
The Gospel of St. Mathew, directed to Jewish Christians, stresses that the pagans have also come to God's mercy and are to be accepted. As Christ came to call sinners, so the Church must accept them. God's thoughts of justice are beyond ours, his mercy cannot be measured. That is the point of the Gospel story today, whatever about the details. No one can be content with his own state of sanctity and despise or judge others. God's judgement may be quite different.
Avoid anything in your everyday lives that would be unworthy of the gospel of Christ.
St. Paul to Philippians 1:27
Monday 25th September : St. Finbarr
He came to Loch Irce (Gougane Barra) and lived there as a hermit. When disciples gathered round him he moved to Cork at the mouth of the Lee where he founded a monastery that became a famous centre of learning.
Tuesday 26th September : Ss Cosmas and Damian
They were twins, born in Arabia, who practised the art of healing and attained a great reputation. They accepted no pay for their services and were, therefore, called anargyroi, "the silverless". In this way they brought many to the Catholic faith. When the Diocletian persecution began, the Prefect Lysias had Cosmas and Damian arrested, tortured and beheaded. The remains of the martyrs were buried in the city of Cyrus in Syria. Having been cured of a dangerous illness by the intercession of Cosmas and Damian, Emperor Justinian I in gratitude for their aid, rebuilt and adorned their church at Constantinople and it became a celebrated place of pilgrimage. In Rome Pope Felix IV erected a church in their honour, the mosaics of which are still among the most valuable art remains of the city. Cosmas and Damian are regarded as the patrons of physicians and surgeons and are sometimes represented with medical emblems. They are invoked in the Canon of the Mass (Eucharistic Prayer I) and in the Litany of the Saints.
Wednesday 27th September : St. Vincent de Paul (1580-1660)
Committed to care of the disadvantaged and the oppressed, he founded the Congregation of the Mission (the Vincentians) and the Daughters of Charity (1633), the first sisters to work outside their convents in active service. He is the patron of all charitable works.
Friday 29th September : Ss Michael, Gabriel and Raphael, Archangels
Michael has been venerated as protector of Christians in general and soldiers in particular; patron of radiologists, the sick and paratroopers.
Gabriel brought the message to Mary at the Annunciation; patron of Postal services, telecommunications, radio and TV workers.
Raphael, guide to Tobias; patron of nurses, physicians and the blind.
Saturday 30th September : St. Jerome (347-420)
He translated the Bible into Latin, known as the Vulgate, and wrote commentaries on scripture. Patron of librarians.
War is the negation of all rights. Let us pray for those who have the responsibility to avoid war between peoples.
Pope Francis, 13/09/2017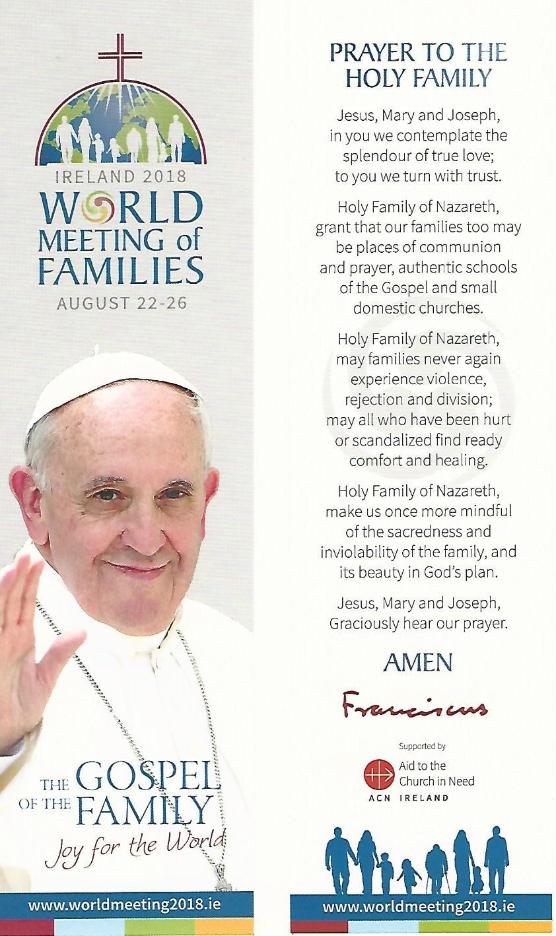 BEREAVEMENT
SUICIDE
DEPRESSION
DON'T DEAL WITH IT ALONE . . . .
SEE SECTION : "PERSONAL HELPLINES"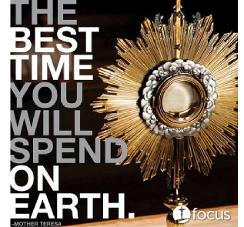 WEEKLY EUCHARISTIC ADORATION
Wednesday only from 11.00 a.m. - 8.00 p.m.
in Parish Rooms.
Everyone welcome, not just rota members.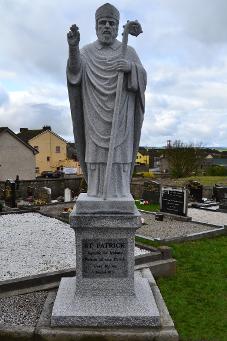 Christ be with me, Christ within me,
Christ behind me, Christ before me,
Christ beside me, Christ to win me,
Christ to comfort and restore me.
Christ beneath me, Christ above me,
Christ in quiet, Christ in danger,
Christ in hearts of all who love me,
Christ in mouth of friend and stranger.
(St. Patrick's Breastplate)
The statue of St. Patrick (Patron of our Parish), erected March 2012, at the front of St. Patrick's, Crossmaglen