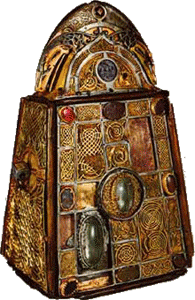 Welcome to the website of Upper Creggan Parish – and thank you for finding us. In this era of ever growing means of communication, our website aims to keep all members of our parish community, past and present; those here at home and those who have travelled to far-off shores; and our may friends, fully informed and up-dated on many aspects of parish life, ministries and services. In particular, we hope it will enable the sick and housebound and our many young emigrés to stay in touch with parish life through the weekly news sheet and other regular information updates.
For quite some years now all liturgies at our three parish churches are broadcast on radio. The website is an additional tool to help all whose lives are already busy to stay in touch with YOUR Parish.
Enjoy your time looking around our website, especially our Photo Gallery and, if like what you see or find it useful, please come back again soon.
Until then, may God keep us all true to Him, as together we seek to make His Kingdom come.
Fr Dermot Maloney, PP
FEASTS
Sunday 21st July : 16th Sunday in Ordinary Time
Hospitality has a special place in the life of God's people. He always rewards kindness done to him. The welcome we give to him should be characterised by listening in faith. "For some have entertained angels unaware." There is a need to make space in our lives for listening to the Word, a time in each day for Scripture reading.
Open our heart, O Lord, to accept the words of your Son
cf. Acts 16:14
Monday 22nd July : St. Mary Magdalene
She stood by the Cross of Jesus; with two other women she discovered the empty tomb; she was granted an appearance of the Risen Lord early the same day, form which incident she has been described as "the apostle to the apostles".
Tuesday 23rd July : St. Bridget of Sweden
Born in Sweden in 1303. She brought p ight children, and after the death of her husband dedicated herself to an ascetical life. Later she founded the Bridgettine Order and lived in Rome. She wrote many works about her mystical experiences. She died in Rome in 1373. She was declared a patron of Europe in 2000
Wednesday 24th July : St. Declan
Considered to be one of the pre-Patrician saints. He was of noble blood. Colman, a local priest, baptised him, Later he went to Europe to continue his studies where he was ordained priest and possibly bishop. He settled in Ardmore and evangelised the Decies country.
Thursday 25th July : St. James, Apostle
Son of Zebedee and brother of John, called the greater. He was put to death by Herod Agrippa about the year 44, being the first of hte Apostles to die for Christ. His shrine is at Compostella in Spain.
Friday 26th July : Ss Joachim and Anne
Traditionally names parents of the Blessed Virgin Mary and grandparents of the Lord. The earliest referenct to their names is the second-century apocryphal Gospel of James. Their feasts were celebrated separately until joined together in the calendar reform of 1969. St. Anne is patron of Canada, women in labour, miners, cabinet-makers and home-makers.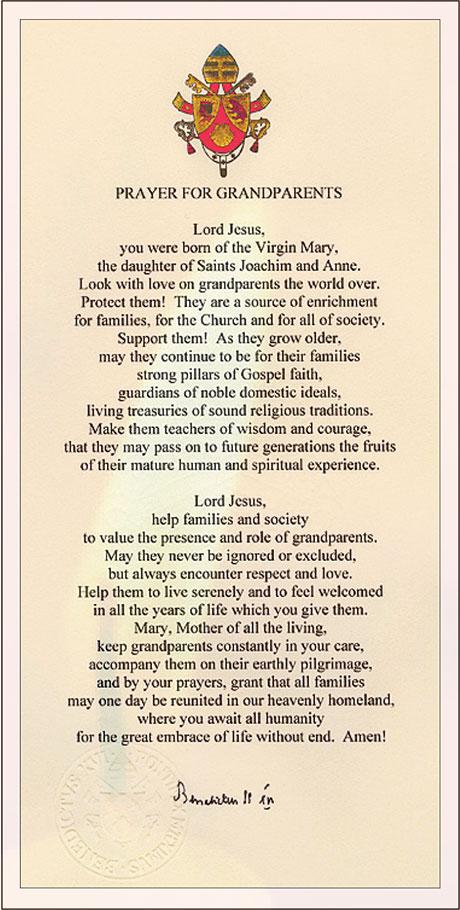 Faith is a gift that keeps alive a profound and beautiful certainty: that we are God's beloved children.
Pope Francis, 12/07/2019
BEREAVEMENT
SUICIDE
DEPRESSION
DON'T DEAL WITH IT ALONE . . . .
SEE SECTION : "PERSONAL HELPLINES"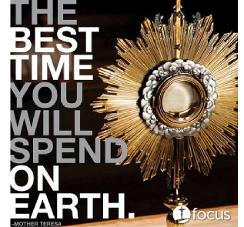 WEEKLY EUCHARISTIC ADORATION
Wednesday only from 11.00 a.m. - 8.00 p.m.
in Parish Rooms, Crossmaglen.
Everyone welcome, not just rota members.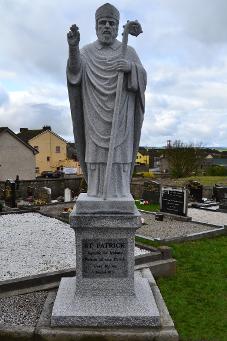 Christ be with me, Christ within me,
Christ behind me, Christ before me,
Christ beside me, Christ to win me,
Christ to comfort and restore me.
Christ beneath me, Christ above me,
Christ in quiet, Christ in danger,
Christ in hearts of all who love me,
Christ in mouth of friend and stranger.
(St. Patrick's Breastplate)
The statue of St. Patrick (Patron of our Parish), erected March 2012, at the front of St. Patrick's, Crossmaglen