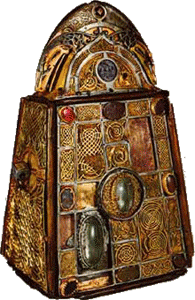 Welcome to the website of Upper Creggan Parish – and thank you for finding us. In this era of ever growing means of communication, our website aims to keep all members of our parish community, past and present; those here at home and those who have travelled to far-off shores; and our many friends, fully informed and up-dated on many aspects of parish life, ministries and services. In particular, we hope it will enable the sick and housebound and our many young emigrés to stay in touch with parish life through the weekly news sheet and other regular information updates.
For quite some years now all liturgies at our three parish churches are broadcast on radio. The website is an additional tool to help all whose lives are already busy to stay in touch with YOUR Parish.
Enjoy your time looking around our website and if you like what you see or find it useful, please come back again soon.
Until then, may God keep us all true to Him, as together we seek to make His Kingdom come.
Fr Dermot Maloney, PP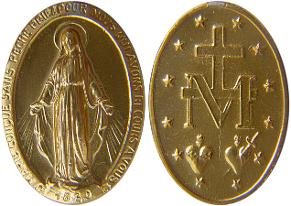 Parish Novena
Each Monday from 21st October to 16th December
St. Patrick's Church, Crossmaglen at 7.00 p.m.
Monday 16th December : Parish Penitential Service at 7.00 p.m.
Message from the Bishops in Northern Ireland to voters ahead of the Westminster General Election
It is twenty years this month since the Stormont Assembly assumed the full powers devolved to it. The damaging consequences of the prolonged, ongoing failure to restore the institutions of the Agreement are becoming increasingly clear, especially their impact on the most vulnerable in society. As the people of Northern Ireland return to the polling booths for the Westminster elections we encourage everyone to vote and to take the opportunity 'on the doorsteps' to encourage all politicians to return to the Assembly as soon as possible.
Brexit
The outcome of Brexit will have a significant impact on our fragile peace and on our political, economic and social life. Competent voices are needed to annunciate our concerns and we encourage voters to choose candidates who value positive relationships within and beyond these islands.
Abortion law
On 21 October the Westminster liberalised abortion laws here. The right to life is not given to us by any law or government, and any law that removes this right is unjust and must be resisted by every voter and political representative. For Catholic politicians this is not only a matter of protecting the human right to life but also a fundamental matter of our faith. Voters have a duty to inform themselves on the position of election candidates in respect of their willingness to support and cherish equally the lives of mothers and their unborn children.
Welfare Reform
It is a matter of grave concern that payments under the welfare reform mitigation package for NI are due to come to an end on 31 March 2020, representing a 'cliff edge' for many already vulnerable people. In the absence of devolved government, we call on politicians elected to Westminster to seek to ensure that the mitigation package does not end suddenly.
Housing and homelessness
We are concerned at the level of housing insecurity and the number of people, in particular families, facing homelessness. Many others are 'hidden' homeless who rely on family and friends for temporary accommodation. It is important that candidates for election are willing to take the necessary steps to address the current housing needs of our population.
Human trafficking
We have all been made aware recently of the atrocious scourge of human trafficking. In this context, we are urging all newly elected members to serve the common good by allocating significant financial and human resources to tackle this critical issue and commit to continue to work with European and international partners to combat this global phenomenon.
Conclusion
These Westminster elections are very significant for the future of the social, economic and political relationships of these islands. This brings an even greater responsibility on us, as followers of Jesus, to reflect in a conscientious and informed way on the breadth of issues involved. We call for prayers for candidates and for a respectful public debate on the issues.
To see the full Statement, please click on "From our Archbishop" page on this website.
ADVENT
Advent is a time of waiting, conversion and of hope:
Waiting - memory of the first, humble coming of the Lord in our mortal flesh;
waiting - supplication for his final, glorious coming as Lord of History and Universal Judge;
Conversion, to which the liturgy at this time often refers quoting the prophets, especially John the Baptist, "Repent for the kingdom of heaven is at hand" (Mt 3:2)
Joyful Hope that the salvation already accomplished by Christ (cf. Rm 8:24-25) and the reality of grace in the world will mature and reach their fullness, thereby granting us what is promised by faith, and "we shall become like him for we shall see him as he really is" (Jn 3:2)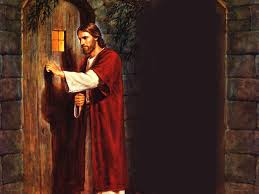 Jesus is knocking at the door of our hearts. Do we put up a sign on the door saying: "Do not disturb?"
Jesus will wait patiently; He will not break down the door. He will not force a relationship. It is up to us to hear and answer his knock. Jesus wants a relationship with us. He wants us to open the door of our hearts. No-one can open that door for us. We have to choose to open the door.
Are we willing to invite Jesus in this Christmas?
Launched by Archbishop Eamon Martin, the popular online Advent Calendar, now in its sixth year, can be accessed on www.catholicbishops.ie from Sunday 1st December - the First Sunday of Advent.
"By clicking on the virtual doors each of the days of Advent, we are inviting people to take just five minutes to find moments of peace and reflection on the meaning of Advent and Christmas amidst all the rush and busyness of life around us."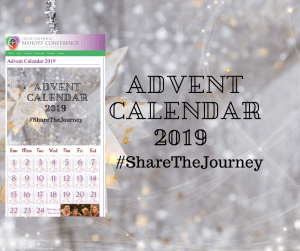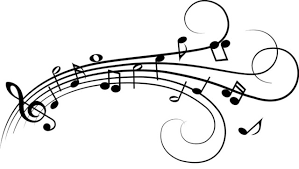 Parish Carol Service : Wednesday 11th December at 7.00 p.m.
CHRISTMAS MASSES
St. Patrick's: Christmas Vigil Mass 6.30 p.m.
St. Patrick's: Christmas Morning 11.00 a.m.
St. Brigid's: Christmas Vigil Mass 6.30 p.m.
St. Brigid's: Christmas Morning 9.00 a.m.
Sacred Heart: Christmas Vigil Mass 9.00 p.m.
Sunday 8th December : 2nd Sunday of Advent
John the Baptist is a prophetic voice for all ages: his message speaks to us today, for conversion is always part of the Christian way of living. Conversion to each other is called for by St. Paul, so that we can be tolerant of each other, united in mind and heart.
Repent, for the kingdom of heaven is close at hand.
Mt 3:2
Monday 9th December : The Immaculate Conception of the Blessed Virgin Mary
We celebrate Mary who from the first instant of her existence in the womb of her mother Anne was "by a singular grace and privilege of almighty God, and in view of the merits of Jesus Christ, Saviour of the human race, preserved free from all stain of original sin".
Wednesday 11th December : St. Damasus I
Born around 304 and died on this day in 384, elected Pope in 366. He insisted on the apostolic foundations of the Roman See and was active in opposing fourth-century heresies. He commissioned St. Jerome to prepare the Vulgate version of the Bible.
Thursday 12th December : St. Finnian
Studied in Idrone (Co. Carlow), and later in Wales. On his return he settled in Clonard, Co. Meath, around 520, where he established a famous school. His pupils, among whom were Canice, Colum Cille and Brendan, were the initiators of the great monastic expansion in Ireland. He died in 549 and is remembered as the tutor of the saints of Ireland.
Friday 13th December : St. Lucy
Desiring to remain consecrated to Christ alone, was martyred in 304 in Sicily during the persecution of Diocletian.
13th December is the anniversary of the Ordination to the Priesthood in 1969 of Jorge Mario Bergoglio (Pope Francis)
Saturday 14th December : St. John of the Cross (1542-1591)
A Carmelite, who despite opposition and imprisonment, worked for the reform o fhte Carmalites. He was a man of prayer, an outstanding poet, a spiritual writer delcared doctor of the Church.
The word Advent means coming. The Lord is coming. This is the root of our hope: the certainty that God's consolation comes to us amidst the troubles of the world. Not a consolation of words, but of His presence among us.
Pope Francis, 01/12/2019

CONFIRMATION
Saturday 22nd February 2020 at 11.00 a.m. in St. Patrick's Church, Crossmaglen
FIRST HOLY COMMUNION

Clonalig PS - Saturday 25th April 2020 at 11.00 a.m.
St. Patrick's PS (Irish) - Saturday 2nd May 2020 at 11.00 a.m.
St. Patrick's PS (English) - Saturday 16th May 2020 at 11.00 a.m.
Shelagh PS - Sunday 24th May 2020 at 10.30 a.m.
St. Brigid's PS - Saturday 30th May 2020 at 11.00 a.m.
BEREAVEMENT
SUICIDE
DEPRESSION
DON'T DEAL WITH IT ALONE . . . .
SEE SECTION : "PERSONAL HELPLINES"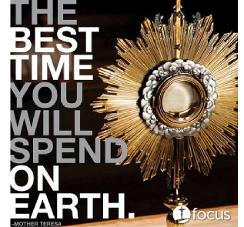 WEEKLY EUCHARISTIC ADORATION
Wednesday only from 11.00 a.m. - 8.00 p.m.
in Parish Rooms, Crossmaglen.
Everyone welcome, not just rota members.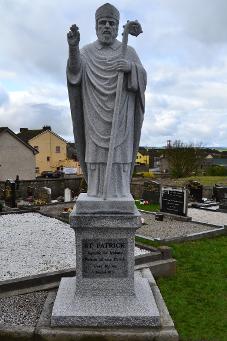 Christ be with me, Christ within me,
Christ behind me, Christ before me,
Christ beside me, Christ to win me,
Christ to comfort and restore me.
Christ beneath me, Christ above me,
Christ in quiet, Christ in danger,
Christ in hearts of all who love me,
Christ in mouth of friend and stranger.
(St. Patrick's Breastplate)
The statue of St. Patrick (Patron of our Parish), erected March 2012, at the front of St. Patrick's, Crossmaglen