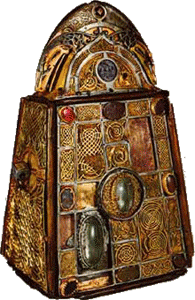 Welcome to the website of Upper Creggan Parish – and thank you for finding us. In this era of ever growing means of communication, our website aims to keep all members of our parish community, past and present; those here at home and those who have travelled to far-off shores; and our may friends, fully informed and up-dated on many aspects of parish life, ministries and services. In particular, we hope it will enable the sick and housebound and our many young emigrés to stay in touch with parish life through the weekly news sheet and other regular information updates.
For quite some years now all liturgies at our three parish churches are broadcast on radio. The website is an additional tool to help all whose lives are already busy to stay in touch with YOUR Parish.
Enjoy your time looking around our website, especially our Photo Gallery and, if like what you see or find it useful, please come back again soon.
Until then, may God keep us all true to Him, as together we seek to make His Kingdom come.
Fr Dermot Maloney, PP
Change to Mass Schedule
As a result of the retirement of Fr. King this summer it has become necessary to reduce the number of Masses in the parish at the weekends. Having discussed the issue at length with the Parish Pastoral Council it was agreed that the Mass schedule in the Parish beginning weekend 3rd and 4th of November would be as follows:
Saturday evening 6.30 p.m. St Patrick's
7.30 p.m. St. Brigid's
Sunday morning 9.00 a.m. St. Brigid's
10.30 a.m. Sacred Heart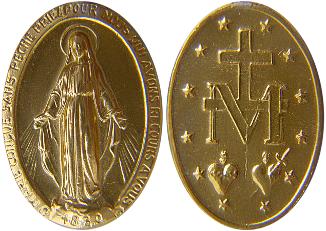 Annual Parish Novena
Each Monday from 22nd October to 17th December
St. Patrick's Church, Crossmaglen at 7.00 p.m.
Sunday 14th October : 28th Sunday in Ordinary Time
Being wealthy, or being concerned about wealth, adds difficulty to the task of working out our salvation. Jesus promises a hundredfold reward even in this life to all who leave everything and follow him. All Christians are called to practise detachment.
Blessed are you, Father,
Lord of heaven and earth,
for revealing the mysteries of the kingdom to mere children.
cr. t 11:25
Monday 15th October : St. Teresa of Avila (1515-1582)
She was deeply contemplative, highly active and practical. She established Carmelite convents under a reformed rule, and wrote much on prayer and the spiritual life. Patron of lacemakers and headache sufferers.
Tuesday 16th October : St. Gall
He was a monk of Bangor and set out the Columbanus for the continent. When Columbanus was exiled from France, Gall accompanied him to Bregenz on Lake Constance. When Columbanus crossed into Italy, Gall remained in Switzerland. He lived in a hermitage, which later became the monastery of St. Gallen. He died around 630.
Wednesday 17th October : St. Ignatius
Bishop of Antioch. He died a martyr at Rome c. 107. He urged Christians to unity in and through the Eucharist and around their local bishop.
Thursday 18th October : St. Like, Evangelist
He was a physician from a Gentile Christian milieu. He was with St. Paul on his second missionary journey and during his imprisonment in Rome. After Paul's death he is reputed to have worked in Greece. Patron of butchers, book-binders, doctors and surgeons, artists, glassworkers.
Friday 19th October : St. Paul of the Cross (1694-1775)
He founded the Passionists in Rome, preaching on the Passion of Christ and tending the sick, the dying and the lapsed.
Praying is not like using a magic wand.
Prayer requires commitment, constancy and determination.

Pope Francis, 11/10/2018
BEREAVEMENT
SUICIDE
DEPRESSION
DON'T DEAL WITH IT ALONE . . . .
SEE SECTION : "PERSONAL HELPLINES"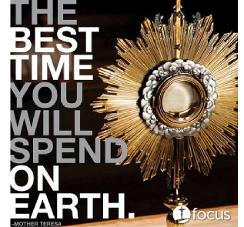 WEEKLY EUCHARISTIC ADORATION
Wednesday only from 11.00 a.m. - 8.00 p.m.
in Parish Rooms, Crossmaglen.
Everyone welcome, not just rota members.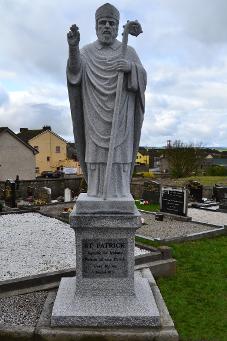 Christ be with me, Christ within me,
Christ behind me, Christ before me,
Christ beside me, Christ to win me,
Christ to comfort and restore me.
Christ beneath me, Christ above me,
Christ in quiet, Christ in danger,
Christ in hearts of all who love me,
Christ in mouth of friend and stranger.
(St. Patrick's Breastplate)
The statue of St. Patrick (Patron of our Parish), erected March 2012, at the front of St. Patrick's, Crossmaglen