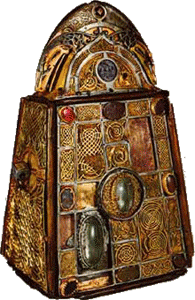 Welcome to the website of Upper Creggan Parish – and thank you for finding us. In this era of ever growing means of communication, our website aims to keep all members of our parish community, past and present; those here at home and those who have travelled to far-off shores; and our many friends, fully informed and up-dated on many aspects of parish life, ministries and services. In particular, we hope it will enable the sick and housebound and our many young emigrés to stay in touch with parish life through the weekly news sheet and other regular information updates.
For quite some years now all liturgies at our three parish churches are broadcast on radio. The website is an additional tool to help all whose lives are already busy to stay in touch with YOUR Parish.
Enjoy your time looking around our website and if you like what you see or find it useful, please come back again soon.
Until then, may God keep us all true to Him, as together we seek to make His Kingdom come.
Fr Dermot Maloney, PP
Until further notice, all public Masses, First Holy Communion and Blessings of the Graves, in our Parish are suspended, EXCEPT for family funerals.
Our Graveyards are open.
Our Parish has a webcam in St. Patrick's Church; it can be viewed on our WEBCAM page.
Mass times:
Sunday : 11.00 a.m.
Monday - Saturday : 10.00 a.m.
Our Churches are open for private prayer.
St. Patrick's, Crossmaglen : 12 noon to 6 p.m. daily
St. Brigid's, Glassdrummond : 12 noon to 6 p.m. Sunday & Wednesday
Sacred Heart, Shelagh : 12 noon to 6 p.m. Sunday & Wednesday
Please follow the guidelines
Let us pray for one another
Let us care for one another
Friday 5th June : St. Boniface (673-754)
Born at Crediton in Devonshire and educated in monastery schools in England. He went as a missionary to Germany. He founded monasteries in Bavaria, including Fulda in 735.
Saturday 6th June : St. Jarlath
He is said to have been a disciple of St. Enda, and was also taught by St. Benignus. He became abbot bishop of the monastery he founded at Tuam in the sixth century.
Sunday 7th June : The Most Holy Trinity
The relationships in the Trinity are relationships of love. The reflection on this mystery today is not in terms of philosophy but of Christian living. The unity and harmony of the life in the Trinity is to be the aim of each community. Where love is, there God is. God's revelation of this inner life is for our salvation - a gift given in love. Our response can only be one of glory and praise.
See our page "Sunday Mass Readings"
Monday 8th June : St. Colman
From Dromore, Co. Down, he spent most of his life in that area. Possibly he studied under Caetan of Nendrom, Co. Down, and was persuaded by St. Mac Nissi to settle at Dromore c. 514
Tuesday 9th June : St. Columba (Colum Cille) (521-597)
Born in Gartan, Co. Donegal in 521 of royal lineage. He studied under St. Finnian of Moville and St. Finnian of Clonard. He founded monasteries in Derry, Durrow, Iona and possibly Kells. He left Ireland, either for penance or to be a pilgrim for Christ, bur Iona became his principal foundation. From it missionaries undertook the conversion of Northumbria. Columba is noted for his great love for people and for all living creatures. He died 9 June 597.
Thursday 11th June : St. Barnabas
Born on the island of Cyprus. He was one of the first converts in Jerusalem and preached at Antioch. He became a companion of St. Paul and went with him on his first missionary journey, and he took part in the Council of Jerusalem. He returned to his native land to preach the Gospel and died there.
Saturday 13th June : St. Anthony of Padua
Born in Portugal, he had joined the Franciscans and preached against heresy throughout France and Italy.

We cannot tolerate or turn a blind eye to racism and exclusion in any form. At the same time, we have to recognise that violence is self-destructive and self-defeating. Nothing is gained by violence and so much is lost. Let us pray for reconciliation and peace.
Pope Francis, 03/06/2020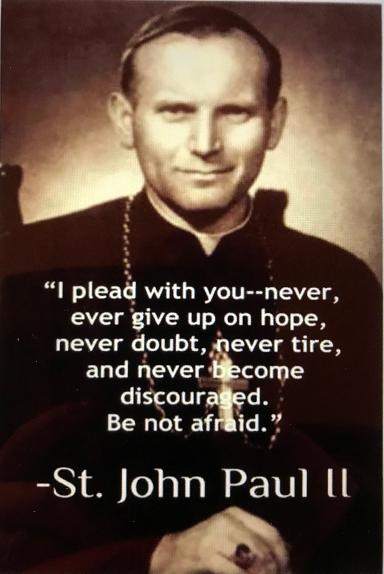 BEREAVEMENT
SUICIDE
DEPRESSION
DON'T DEAL WITH IT ALONE . . . .
SEE SECTION : "PERSONAL HELPLINES"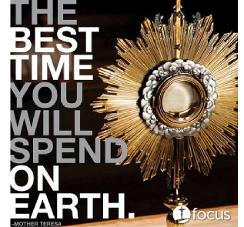 WEEKLY EUCHARISTIC ADORATION
Wednesday only from 11.00 a.m. - 8.00 p.m.
in Parish Rooms, Crossmaglen.
Everyone welcome, not just rota members.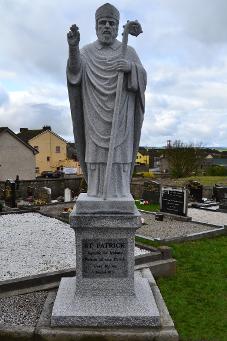 Christ be with me, Christ within me,
Christ behind me, Christ before me,
Christ beside me, Christ to win me,
Christ to comfort and restore me.
Christ beneath me, Christ above me,
Christ in quiet, Christ in danger,
Christ in hearts of all who love me,
Christ in mouth of friend and stranger.
(St. Patrick's Breastplate)
The statue of St. Patrick (Patron of our Parish), erected March 2012, at the front of St. Patrick's, Crossmaglen