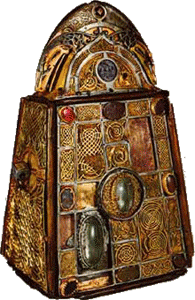 Welcome to the website of Upper Creggan Parish – and thank you for finding us. In this era of ever growing means of communication, our website aims to keep all members of our parish community, past and present; those here at home and those who have travelled to far-off shores; and our may friends, fully informed and up-dated on many aspects of parish life, ministries and services. In particular, we hope it will enable the sick and housebound and our many young emigrés to stay in touch with parish life through the weekly news sheet and other regular information updates.
For quite some years now all liturgies at our three parish churches are broadcast on radio. The website is an additional tool to help all whose lives are already busy to stay in touch with YOUR Parish.
Enjoy your time looking around our website, especially our Photo Gallery and, if like what you see or find it useful, please come back again soon.
Until then, may God keep us all true to Him, as together we seek to make His Kingdom come.
Fr Dermot Maloney, PP
FEASTS
Friday 14th June : St. Davnet
She lived and died at Tydavnet at Sliabh Beagh, Co. Monaghan. Tradition speaks of St. Davnet as a virgin and founder of a church of monasgery. A bachall (staff) said to have been hers has been preserved and in the past it was used as a test of truth.
Sunday 16th June : Trinity Sunday
At the Last Supper Christ explained to the Apostles that he could not teach them everything because they were not, during his lifetime, sufficiently receptive. The Holy Spirit will be charged with continuing Christ's work for all the days of the future Church. It is the love of the Father that gives us his Son, while the Holy Spirit is ever leading us to know more of the truth.
Glory be to the Father, and to the Son,
and to the Holy Spirit,
the God who is, who was, and who is to come.
cf. Apoc 1:8
Friday 21st June : St. Aloysius Gonzaga
Born in Lombardy in 1568. He joined the Jesuits in Rome. As a model novice he worked in the plague hospital and caught the fever, dying in 1591 at the age of 23. Patron of youth.
Saturday 22nd June : St. Thomas More (1478-1535)
Born in London. He was the first commoner to be Lord Chancellor of England, appointed by Henry VIII in 1529. However he resigned in 1532 at the height of his career and reputation, when Henry persisted in holding his own opinions regarding marriage and the supremacy of the Pope. The rest of his life was spent in writing mostly in defence of the Church. In 1534, with his close friend, St. John Fisher, he refused to render allegiance to the King as the Head of the Church of England and was confined to the Tower. Fifteen months later, and nine days after St. John Fisher's execution, he was tried and convicted of teason. On the scaffold he told the crowd of spectators that he was dying as "the King's good servant - but God's first". He was beheaded on 6 July 1535. Patron of Lawyers.
As adults, we must not rob children of their capacity to dream. Let us seek to promote an environment of hope, where their dreams may grow and be shared: a shared dream opens the path towards a new way of life.
Pope Francis, 12/06/2019
BLESSING OF THE GRAVES
Shelagh : Friday 28th June at 7.00 p.m.
BEREAVEMENT
SUICIDE
DEPRESSION
DON'T DEAL WITH IT ALONE . . . .
SEE SECTION : "PERSONAL HELPLINES"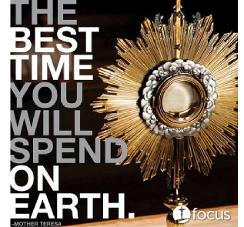 WEEKLY EUCHARISTIC ADORATION
Wednesday only from 11.00 a.m. - 8.00 p.m.
in Parish Rooms, Crossmaglen.
Everyone welcome, not just rota members.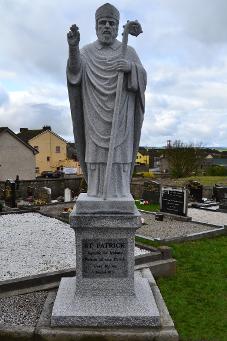 Christ be with me, Christ within me,
Christ behind me, Christ before me,
Christ beside me, Christ to win me,
Christ to comfort and restore me.
Christ beneath me, Christ above me,
Christ in quiet, Christ in danger,
Christ in hearts of all who love me,
Christ in mouth of friend and stranger.
(St. Patrick's Breastplate)
The statue of St. Patrick (Patron of our Parish), erected March 2012, at the front of St. Patrick's, Crossmaglen