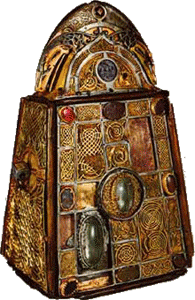 Welcome to the website of Upper Creggan Parish – and thank you for finding us. In this era of ever growing means of communication, our website aims to keep all members of our parish community, past and present; those here at home and those who have travelled to far-off shores; and our many friends, fully informed and up-dated on many aspects of parish life, ministries and services. In particular, we hope it will enable the sick and housebound and our many young emigrés to stay in touch with parish life through the weekly news sheet and other regular information updates.
For quite some years now all liturgies at our three parish churches are broadcast on radio. The website is an additional tool to help all whose lives are already busy to stay in touch with YOUR Parish.
Enjoy your time looking around our website and if you like what you see or find it useful, please come back again soon.
Until then, may God keep us all true to Him, as together we seek to make His Kingdom come.
Fr Dermot Maloney, PP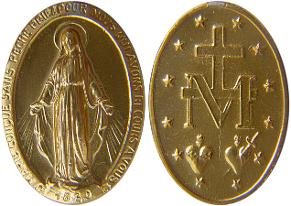 Parish Novena
Each Monday from 21st October to 16th December
St. Patrick's Church, Crossmaglen at 7.00 p.m.
Sunday 20th October : 29th Sunday in Ordinary Time
Mission Sunday
Baptised and Sent Out: the Church of Christ on a mission to the World
"Our Mission is rooted in the fatherhood of God and the motherhood of the Church. The mandate given by the Risen Jesus at Easter is inherent in Baptism: as the Father has sent me, so I send you, filled with the Holy Spirit, for the reconciliation of the world (cf. Jn 20:19-23; Mt 28:16-20). This mission is part of our identity as Christians; it makes us responsible for enabling all men and women to realise their vocation to be adoptive children of the Father, to recognise their personal dignity and to appreciate the intrinsic worth of every human life, from conception until natural death."
Taken from Message of Pope Francis for World Mission Day 2019
May the Father of our Lord Jesus Christ enlighten the eyes of our mind,
so that we can see what hope his call holds for us.
cf. Eph 1:17.18
Tuesday 22nd October : St. John Paul II
(18/05/1920 - 02/04/2005)
Born Karol Józef Wojtyla in Wadowice, Poland. He studied at the seminary in Krakow, was ordained priest in 1946, then studied in Rome. After parish work and university chaplaincy he again undertook further studies in philosophy and theology. He was ordained Auxiliary Bishop of Krakow in 1958, in 1964 Archbishop, and in 1967 he was created a Cardinal. He took a significant part in the Second Vatican Council. He was elected successor to Pope John Paul I on 16/10/1978 and inaugurated Pope 6 days later on 22nd October. He was Pope for over 26 years. He was the first non-Italian Pope in 445 years and the first Polish Pope. As Bishop of Rome he visited almost all of the Roman parishes and made apostolic journeys to 104 countries, including Ireland from 29th September - 8th October 1979. On 13 May 1981 (feast of Our Lady of Fatima) a young Turk Mehmet Ali Agca made an attempt on the Pope's life. Seriously wounded, the Pope was operated on for 6 hours at Gemelli hospital. While reciting the Angelus at the hospital 4 days later he asked "Pray for the brother who shot me, whom I have sincerely forgiven". He canonised more saints than all his predecessors. He died on 2nd April 2005. He was beatified by Pope Benedict XVI in Rome on 01/05/2011. He (& St. John XXIII) were canonised in Rome on Sunday 27th April 2014 by Pope Francie; Pope Emeritus Benedict XCI was in attendance. 22nd October is the anniversary of his Papal inauguration in 1978.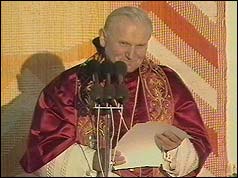 "Let history record that at a difficult moment in the experience of the people of Ireland, the Bishop of Rome set foot in your land, that he was with you and prayed with you for peace and reconciliation, for the victory of justice and love over hatred and violence.
Christ, Prince of Peace;
Mary, Mother of Peace, Queen of Ireland;
Saint Patrick, Saint Oliver and all saints of Ireland;
I, together with all those gathered here and with all who join with me, invoke you:
Watch over Ireland, Protect humanity. Amen."
Pope St. John Paul II, Killineer, Drogheda, Saturday 29/09/1979
Wednesday 23rd October : St. John of Capistrano (1386-1456)
Franciscan, renowned for his preaching throughout Italy. He took part in several papal missions including resistance against the Turkish invasion of Europe. Patron of military chaplains.
Thursday 24th October : St. Anthony Mary Claret (1807-1870)
He founded the Claretians in Spain for missionary work. Archbishop of Santiago, Cuba, then returned as chaplain to the Queen of Spain, and built schools and museums, before being exiled with the monarchy.
Friday 25th October : Bl. Thaddeus McCarthy
He was born in 1455. His appointment as Bishop of Ross was opposed and Pope Innocent VIII then appointed him Bishop of Cork and Cloyne. He set out as a humble pilgrim to Rome where he was confirmed as Bishop of Cork and Cloyne. On is return journey in 1492 he died at Ivrea in Italy.
Saturday 26th October : St. Evaristus
From Bethleham, Judea. He was the 5th Pope, the last of the 1st century.
The Lord gives each of us a vocation, a challenge to discover the talents and abilities we possess and to put them at the serivce of others.
Pope Francis, 14/10/2019

CONFIRMATION
Saturday 22nd February 2020 at 11.00 a.m. in St. Patrick's Church, Crossmaglen
BEREAVEMENT
SUICIDE
DEPRESSION
DON'T DEAL WITH IT ALONE . . . .
SEE SECTION : "PERSONAL HELPLINES"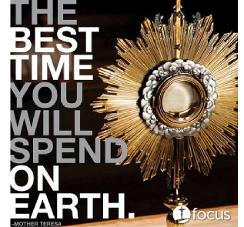 WEEKLY EUCHARISTIC ADORATION
Wednesday only from 11.00 a.m. - 8.00 p.m.
in Parish Rooms, Crossmaglen.
Everyone welcome, not just rota members.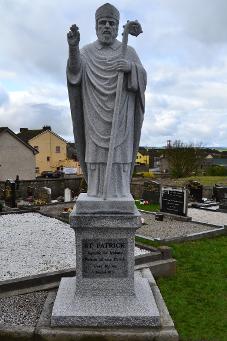 Christ be with me, Christ within me,
Christ behind me, Christ before me,
Christ beside me, Christ to win me,
Christ to comfort and restore me.
Christ beneath me, Christ above me,
Christ in quiet, Christ in danger,
Christ in hearts of all who love me,
Christ in mouth of friend and stranger.
(St. Patrick's Breastplate)
The statue of St. Patrick (Patron of our Parish), erected March 2012, at the front of St. Patrick's, Crossmaglen