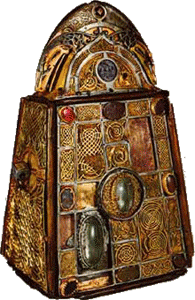 Welcome to the website of Upper Creggan Parish – and thank you for finding us. In this era of ever growing means of communication, our website aims to keep all members of our parish community, past and present; those here at home and those who have travelled to far-off shores; and our many friends, fully informed and up-dated on many aspects of parish life, ministries and services. In particular, we hope it will enable the sick and housebound and our many young emigrés to stay in touch with parish life through the weekly news sheet and other regular information updates.
For quite some years now all liturgies at our three parish churches are broadcast on radio. The website is an additional tool to help all whose lives are already busy to stay in touch with YOUR Parish.
Enjoy your time looking around our website and if you like what you see or find it useful, please come back again soon.
Until then, may God keep us all true to Him, as together we seek to make His Kingdom come.
Fr Dermot Maloney, PP
Social Distancing and Hand Sanitising procedures are in place in all our Churches - we ask you to respect and adhere to these.
Due to the restrictions in Co. Louth, there will be no Mass in Sacred Heart Church, Shelagh until further notice.
We continue to have Mass in St. Patrick's, Crossmaglen and St. Brigid's, Glassdrummond.
In both the above Churches on Sundays, outside loudspeakers will be in operation for those who may be unable to get in to the Church due to the capacity limit. Eucharistic Ministers will be at the doors for those who are attending Mass outside and wish to receive Holy Communion. We remind you the Sunday Obligation remains suspended.
All Masses in St. Patrick's Church are broadcast on the webcam and can be viewed at http://www.uppercreggan.co.uk/webcam.php
It is our intention to keep our Churches open for Private Prayer:
St. Patrick's, Crossmaglen : after Mass to 6 p.m. daily
St. Brigid's, Glassdrummond : 12 noon to 6 p.m. Sunday & Wednesday
Sacred Heart, Shelagh : 12 noon to 6 p.m. Sunday & Wednesday
Let us pray for one another
Let us care for one another
See our Pages: SUNDAY MASS READINGS and FEASTS OF THE WEEK
Confessions will take place on the first Saturday of every month in St. Patrick's Church from 11.00 a.m. to 12 noon
Annual Parish Novena
Each Monday from 19th October to 14th December at 7.00 p.m. in St. Patrick's Church, Crossmaglen
Due to current situation, numbers in the Church are restricted, however please join us in prayer on the Webcam
Let us become creative artisans of peace,
let us build social friendship,
let us make our own the culture of dialogue.
Pope Francis, 20/10/2020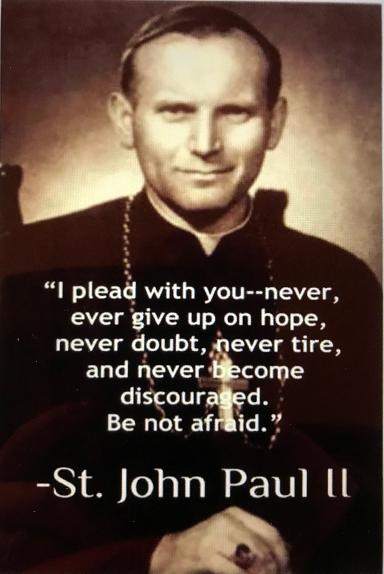 BEREAVEMENT
SUICIDE
DEPRESSION
DON'T DEAL WITH IT ALONE . . . .
SEE SECTION : "PERSONAL HELPLINES"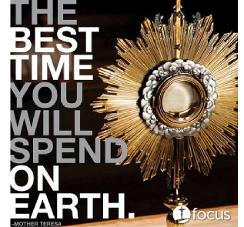 WEEKLY EUCHARISTIC ADORATION
St. Patrick's Church, Crossmaglen
Wednesday 10.30 a.m. to 12 noon
Thursday 6.00 p.m. to 7.00 p.m.
Everyone welcome, not just rota members.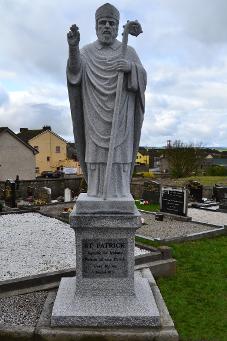 Christ be with me, Christ within me,
Christ behind me, Christ before me,
Christ beside me, Christ to win me,
Christ to comfort and restore me.
Christ beneath me, Christ above me,
Christ in quiet, Christ in danger,
Christ in hearts of all who love me,
Christ in mouth of friend and stranger.
(St. Patrick's Breastplate)
The statue of St. Patrick (Patron of our Parish), erected March 2012, at the front of St. Patrick's, Crossmaglen