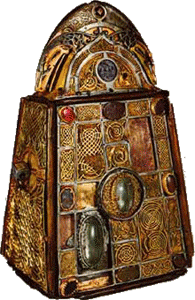 Welcome to the website of Upper Creggan Parish – and thank you for finding us. In this era of ever growing means of communication, our website aims to keep all members of our parish community, past and present; those here at home and those who have travelled to far-off shores; and our may friends, fully informed and up-dated on many aspects of parish life, ministries and services. In particular, we hope it will enable the sick and housebound and our many young emigrés to stay in touch with parish life through the weekly news sheet and other regular information updates.
For quite some years now all liturgies at our three parish churches are broadcast on radio. The website is an additional tool to help all whose lives are already busy to stay in touch with YOUR Parish.
Enjoy your time looking around our website, especially our Photo Gallery and, if like what you see or find it useful, please come back again soon.
Until then, may God keep us all true to Him, as together we seek to make His Kingdom come.
Fr Dermot Maloney, PP
Change to Mass Schedule
As a result of the retirement of Fr. King this summer it has become necessary to reduce the number of Masses in the parish at the weekends. Having discussed the issue at length with the Parish Pastoral Council it was agreed that the Mass schedule in the Parish beginning weekend 3rd and 4th of November would be as follows:
Saturday evening 6.30 p.m. St Patrick's
7.30 p.m. St. Brigid's
Sunday morning 9.00 a.m. St. Brigid's
10.30 a.m. Sacred Heart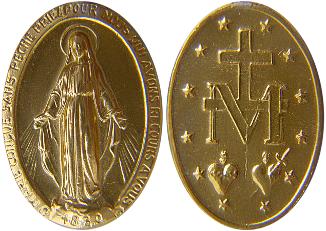 Annual Parish Novena
Each Monday from 22nd October to 17th December
St. Patrick's Church, Crossmaglen at 7.00 p.m.
Monday 19th November : Annual Mass for the Dead
Friday 16th November : St. Margaret of Scotland (1045-1093)
Wife of Malcolm III, King of Scotland, helped by her example and influence the work of reform in the Church.
Saturday 17th November : St. Elizabeth of Hungary (1207-1231)
Queen at fourteen, widowed and exiled at twenty, Franciscan tertiary until her death at twenty-four. A woman of prayer and service of the poor.
Sunday 18th November : 33rd Sunday in Ordinary Time
The mystery of faith that we celebrate in the Eucharist proclaims that Christ will come gain. That is the main fact, and the details of that coming, the imagery we may use to describe the meaning, are extras to impress our senses.
Today is World day of the Poor.
Pope Francis in his apostolic letter Misericordia et Misera, marking the end of the Jubilee Year of Mercy, establishing this Day, said that it would serve as "the worthiest way to prepare for the celebration of the Solemnity of Our Lord Jesus Christ, King of the Universe, who identified with the little ones and the poor and who will judge us on our works of mercy."
Stay awake and stand ready,
because you do not know the hour when the Son of Man is coming.
Mt 24:42.44
Wednesday 21st November : Presentation of the Blessed Virgin Mary
The feast of the Presentation of the blessed Virgin Mary originated in the East and was included on the General Calendar in the sixteenth century. It celebrates Mary in her grace-filled life, wholly given over to the Holy Spirit.
Thursday 22nd November : St. Cecilia
According to tradition, she refused to worship the Roman gods and was beheaded. Patron of music and musicians.
Friday 23rd November : St. Columban (Columbanus)
He was born around 543. He became a monk of Bangor and later principal teacher there. In 591, desiring to "go on pilgrimage for Christ", he set out with twelve companions and came to Burgundy. He established monasteries at Anegray, Luxeuil and Fontaine according to the severe Irish rule. Later he founded Bregenz in Austria and his greatest foundation at Bobbio, near Genoa, where he died in 615. He is remembered as one of the greatest of the Irish missionary monks.
Saturday 24th November : St. Colman
He was born around 530, probably in west Cork. A bard by profession, he is reputed to have been influenced by St. Brendan to become a priest. His apostolate was to east Cork and his main foundation was at Cloyne.
The Kingdom of God is in our midst.

Pope Francis, 15/11/2018
CONFIRMATION
Saturday 23rd February 2019 at 11.00 a.m. in St. Patrick's Church, Crossmaglen
FIRST HOLY COMMUNION
Clonalig PS - Saturday 4th May 2019 at 11.00 a.m.
St. Patrick's PS (English) - Saturday 11th May 2019 at 11.00 a.m.
St. Brigid's PS - Saturday 18th May 2019 at 11.00 a.m.
St. Patrick's PS (Irish) - Saturday 25th May 2019 at 11.00 a.m.
BEREAVEMENT
SUICIDE
DEPRESSION
DON'T DEAL WITH IT ALONE . . . .
SEE SECTION : "PERSONAL HELPLINES"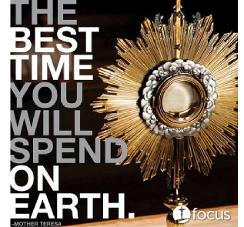 WEEKLY EUCHARISTIC ADORATION
Wednesday only from 11.00 a.m. - 8.00 p.m.
in Parish Rooms, Crossmaglen.
Everyone welcome, not just rota members.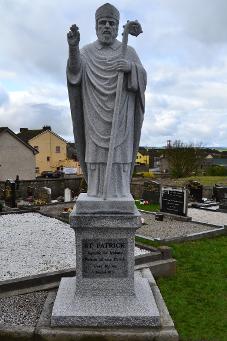 Christ be with me, Christ within me,
Christ behind me, Christ before me,
Christ beside me, Christ to win me,
Christ to comfort and restore me.
Christ beneath me, Christ above me,
Christ in quiet, Christ in danger,
Christ in hearts of all who love me,
Christ in mouth of friend and stranger.
(St. Patrick's Breastplate)
The statue of St. Patrick (Patron of our Parish), erected March 2012, at the front of St. Patrick's, Crossmaglen