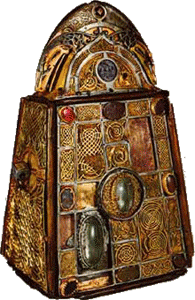 Welcome to the website of Upper Creggan Parish – and thank you for finding us. In this era of ever growing means of communication, our website aims to keep all members of our parish community, past and present; those here at home and those who have travelled to far-off shores; and our many friends, fully informed and up-dated on many aspects of parish life, ministries and services. In particular, we hope it will enable the sick and housebound and our many young emigrés to stay in touch with parish life through the weekly news sheet and other regular information updates.
For quite some years now all liturgies at our three parish churches are broadcast on radio. The website is an additional tool to help all whose lives are already busy to stay in touch with YOUR Parish.
Enjoy your time looking around our website and if you like what you see or find it useful, please come back again soon.
Until then, may God keep us all true to Him, as together we seek to make His Kingdom come.
Fr Dermot Maloney, PP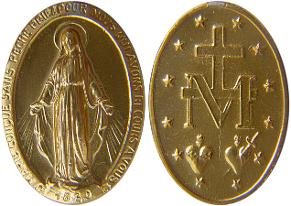 Parish Novena
Each Monday from 21st October to 16th December
St. Patrick's Church, Crossmaglen at 7.00 p.m.
Annual Mass for the Dead : Monday 25th November at 7.00 p.m.
STATEMENT BY THE CATHOLIC BISHOPS OF NORTHERN IRELAND
ON THE INTRODUCTION OF
THE NORTHERN IRELAND (EXECUTIVE FORMATION) ACT
At midnight last night, 21 October, all explicit protection for the unborn child up to 28 weeks of pregnancy was removed in Northern Ireland, leading to potentially one of the most liberal and unregulated abortion regimes in the world. This is a tragic day for the unborn children who will now never bless our world with their unique and precious lives. It is also a sad day for our local democracy.
For the past three months, with tens of thousands of others, we have been calling on our political representatives to restore the NI Assembly, not only to address the pressing economic, social, health, welfare and educational issues of these times, but especially also to debate and halt the Abortion legislation which was rushed through the Westminster Parliament in July 2019.
To describe as a 'stunt' the efforts of thousands of citizens from all sections of our community to make use of the democratic system to address an issue of such fundamental importance is deeply offensive. The unavoidable truth is that our locally elected representatives had the time and the power to prevent this draconian Westminster abortion legislation being introduced over the heads of local citizens but chose not to do so. It is the duty of citizens to hold their elected representatives accountable for the decisions they have made.
Abortion is a brutal violation of the precious gift of life. The right to life is not given to us by any law or government. Any human law that removes the right to life is an unjust law and must be resisted by every person, every voter, every political representative. For Catholic politicians this is not only a matter of protecting the human right to life but also a fundamental matter of Catholic faith.
We have consistently said that the equal right to life, and love, of a mother and her unborn child is so fundamental to the common good of every society that citizens deserve the fullest participation in the democratic debate about the legislation which governs it.
Similarly, the freedom of conscience of healthcare professionals needs to be respected and they should never be required to lend their support to an action which conflicts with their commitment to uphold life.
We are also concerned at the redefinition of marriage which effectively places the union of two men, or two women, on a par with the marriage relationship between a husband and wife which is open to the procreation of children.
Our locally elected representatives still have the power to bring together the Assembly to deal with the introduction of this legislation and the range of other issues such as welfare, health and education that urgently demand attention for the sake of the most vulnerable in our society, especially unborn children and their mothers. We appeal to all local parties to redouble their efforts to restore the Assembly and power-sharing Executive, to give expression to the democratic will of local citizens and to address the urgent need to build a society based on respect for the right to life and concern for those most in need, who are most affected by their ongoing failure to agree.
We ask all voters to respond to the forthcoming short consultations on the Westminster legislation that has been introduced today and to leave their representatives in no doubt as to how they feel in these matters. We also call on people to continue to pray for a society which respects the equal right to life and care of a mother and her unborn child, with a compassion that welcomes every child as a unique and wonderful gift.


Friday 22nd November : St. Cecilia
Patroness of music and musicians. According to tradition, she refused to worship the Roman gods and was beheaded.
Saturday 23rd November : St. Columban (also known as Columbanus)
Born around 543. He became a monk of Bangor and later principal teacher there. In 591, desiring to "go on a pilgrimage for Christ", he set out with twelve companions and came to Burgundy. He established monasteries at Annegray, Luxeuil and Fontaine according to the severe Irish rule. Later he founded Bregenz in Austria and his greatest foundation at Bobbio, near Genoa, where he died in 615. He is remembered as one of the greatest of the Irish missionary monks.
Sunday 24th November : Christ the King
We celebrate Christ as a crucified king. Through his cross he has won a holy nation and a royal people. In his kingdom he has reconciled all things to himself and through himself. He is the true shepherd-king who leads his people to peace.
Jesus, remember me when you come into your kingdom.
Luke 23:42
Monday 25th November : St. Colman
Born around 530, probably in west Cork. A bard by profession, he is reputed to have been influenced by St. Brendan to become a priest. His apostolate was to east Cork and his main foundation was at Cloyne.
Wednesday 27th November : St. Fergal (Virgil)
He lived first in France and then in Bavaria, where he founded the monastery of Chiemsee. He was appointed Bishop of Salzburg around 754 and died in 784 leaving a reputation for learning and holiness.
Saturday 30th November : St. Andrew, Apostle
From Bethsaida, he was a disciple of St. John the Baptist when he was called by Jesus. He in turn brought his brother Peter to Jesus. He is said to have suffered martyrdom on this day by crucifixion, but the tradition of an X-shaped cross is much later. Patron of Scotland, Russia and fishermen.
God will not be the only one who welcomes us into Heaven. There will also be those with whom we have shared all the Lord has placed in our hands, after administering it well.
Pope Francis, 18/11/2019

CONFIRMATION
Saturday 22nd February 2020 at 11.00 a.m. in St. Patrick's Church, Crossmaglen
FIRST HOLY COMMUNION

Clonalig PS - Saturday 25th April 2020 at 11.00 a.m.
St. Patrick's PS (Irish) - Saturday 2nd May 2020 at 11.00 a.m.
St. Patrick's PS (English) - Saturday 16th May 2020 at 11.00 a.m.
Shelagh PS - Sunday 24th May 2020 at 10.30 a.m.
St. Brigid's PS - Saturday 30th May 2020 at 11.00 a.m.
BEREAVEMENT
SUICIDE
DEPRESSION
DON'T DEAL WITH IT ALONE . . . .
SEE SECTION : "PERSONAL HELPLINES"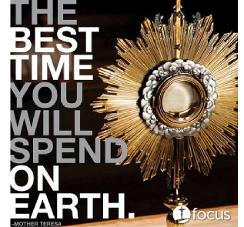 WEEKLY EUCHARISTIC ADORATION
Wednesday only from 11.00 a.m. - 8.00 p.m.
in Parish Rooms, Crossmaglen.
Everyone welcome, not just rota members.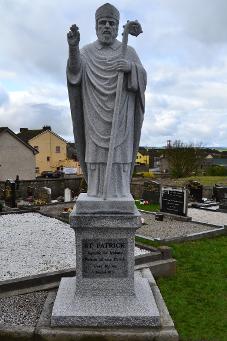 Christ be with me, Christ within me,
Christ behind me, Christ before me,
Christ beside me, Christ to win me,
Christ to comfort and restore me.
Christ beneath me, Christ above me,
Christ in quiet, Christ in danger,
Christ in hearts of all who love me,
Christ in mouth of friend and stranger.
(St. Patrick's Breastplate)
The statue of St. Patrick (Patron of our Parish), erected March 2012, at the front of St. Patrick's, Crossmaglen