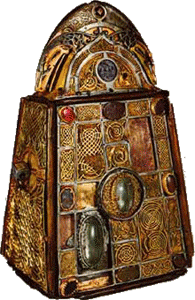 Welcome to the website of Upper Creggan Parish – and thank you for finding us. In this era of ever growing means of communication, our website aims to keep all members of our parish community, past and present; those here at home and those who have travelled to far-off shores; and our may friends, fully informed and up-dated on many aspects of parish life, ministries and services. In particular, we hope it will enable the sick and housebound and our many young emigrés to stay in touch with parish life through the weekly news sheet and other regular information updates.
For quite some years now all liturgies at our three parish churches are broadcast on radio. The website is an additional tool to help all whose lives are already busy to stay in touch with YOUR Parish.
Enjoy your time looking around our website, especially our Photo Gallery and, if like what you see or find it useful, please come back again soon.
Until then, may God keep us all true to Him, as together we seek to make His Kingdom come.
Fr Dermot Maloney, PP
Sunday 13th January : Baptism of the Lord
Jesus is anointed with the Spirit and his power. He is proclaimed Messiah. He now goes about doing good, working the signs that make him known as the Servant of God. He is the one who brings good news to the poor and tells of salvation. Through our Baptism each one of us is ordered to the life of Christ - Priest, Prophet and King - and the Father looks on us with favour.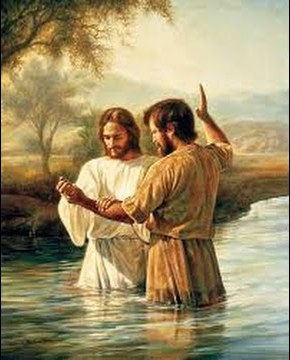 I baptise you with water, but someone is coming, someone who is more powerful than I am; He will baptise you with the Holy Spirit and with fire.
While Jesus after his own baptism was at prayer, a voice came from heaven, "You are my Son, the Beloved; my favour rests on you".
Lk 3:16.21-22
Tuesday 15th January : St. Ita
Was born in Co. Waterford of noble and Christian parents. Early on she set her mind on serving Christ in religious life. She founded a monastery in Killeedy, Co. Limerick, which attracted a great variety of young people. She was given the title "foster-mother of the saints of Ireland".
Wednesday 16th January : St. Fursa
Was born in Ireland and became one of the great monastic missionaries abroad. He went first with his brothers Foillan and Ultan to live the monastic life in East Anglia. As great numbers continued to visit him there he left Fillan as abbot and sought refuge in France around 644. A patron gave him a hermitage at Lagny on the Marne. He died about 650 at Mézerolles and was buried in Péronne, which became a great centre of devotion to him.
Thursday 17th January : St. Anthony
"Father of monasticism", he live a life of solitude but also attracted many others to form communities of hermits. He died in 356.
Week of Prayer for Christian Unity begins Friday 18th January.
Theme: Justice and only justice you shall pursue (Deut 16:18-20)
As individual Christians and communities, we are called together to form a united witness for justice and to be a means of Christ's healing grace for the brokenness of the world.
Do not be afraid to weep when you encounter difficult situations: tears are drops that irrigate life. Tears of compassion purify hearts and feelings.
Pope Francis, 09/01/2019
CONFIRMATION
Saturday 23rd February 2019 at 11.00 a.m. in St. Patrick's Church, Crossmaglen
FIRST HOLY COMMUNION
Clonalig PS - Saturday 4th May 2019 at 11.00 a.m.
St. Patrick's PS (English) - Saturday 11th May 2019 at 11.00 a.m.
St. Brigid's PS - Saturday 18th May 2019 at 11.00 a.m.
St. Patrick's PS (Irish) - Saturday 25th May 2019 at 11.00 a.m.
BEREAVEMENT
SUICIDE
DEPRESSION
DON'T DEAL WITH IT ALONE . . . .
SEE SECTION : "PERSONAL HELPLINES"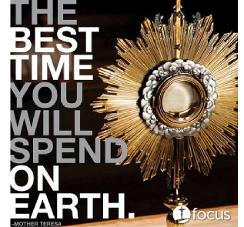 WEEKLY EUCHARISTIC ADORATION
Wednesday only from 11.00 a.m. - 8.00 p.m.
in Parish Rooms, Crossmaglen.
Everyone welcome, not just rota members.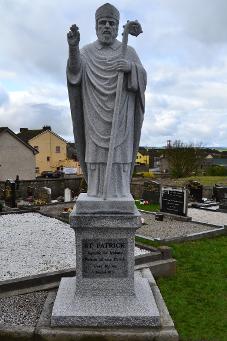 Christ be with me, Christ within me,
Christ behind me, Christ before me,
Christ beside me, Christ to win me,
Christ to comfort and restore me.
Christ beneath me, Christ above me,
Christ in quiet, Christ in danger,
Christ in hearts of all who love me,
Christ in mouth of friend and stranger.
(St. Patrick's Breastplate)
The statue of St. Patrick (Patron of our Parish), erected March 2012, at the front of St. Patrick's, Crossmaglen