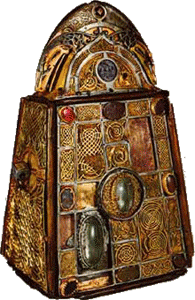 Welcome! to our Upper Creggan parish website set up to make information more readily available to the entire parish community in this era of ever instant communication. Our website aims to keep all parishioners fully informed and up-dated on many aspects of parish life, ministries and services. In particular, we hope it will enable the sick and housebound and our many young emigrés to stay in touch with parish life through featuring the weekly news sheet and other regular information updates.
For quite some years now all liturgies at our three parish churches are broadcast on radio. The website is an additional tool to help all whose lives are already busy to stay in touch with YOUR Parish.
May you enjoy browsing through the website's various sections, including its Photo Gallery, and may it help keep you close to the God who seeks us all.
Dia linn lá 'gus oíche.
Fr Joe McKeever, Parish Priest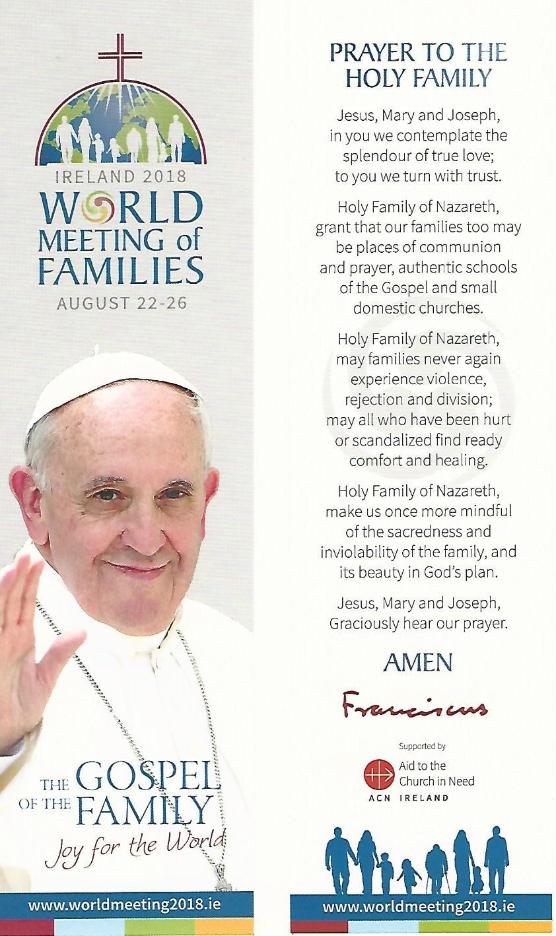 This year, the evening Mass during Lent will take place in St. Brigid's (Mon, Tues, Thurs & Fri) and Sacred Heart (Wed) at 8.00 p.m.
There will be no 9.00 a.m. Mass in St. Brigid's.
It is hoped that morning Mass (10.00 a.m. St. Patrick's) and the above evening Mass will give as many parishioners as possible a chance to go to weekday Mass.
LENT Another name for the Spring but which, for Christians, has come to mean the six weeks in which we prepare for Easter. It recalls to our mind the forty days which Christ spent in the desert preparing for His public ministry. Traditionally it was a time of fasting as He had fasted. We should still mark it by generosity to the poor, by self-denial and, above all, by prayer.
Prayer is our greatest privilege, the simplest of activities and our greatest need.
It is our greatest privilege because it means we can speak directly to the Lord of the Universe, to God Himself. Few of us have the opportunity, even if we have the desire, to speak to the great ones of this earth, the men and women of power. All of us can speak to Almighty God anytime we wish and He will listen to us and always respond to us.
It is the simplest of all activities because we need no equipment, no long period of training, no particular talent, not even good health. All we need, young or old, is the wish to pray. We simply think of God and reach out to Him in our heart. Christ our Lord gave us the best possible words to use when He taught us the Lord's Prayer, calling God our Father.
Finally, it is our greatest need because without prayer it is impossible to find our way home. Life is a partnership with God but without prayer there can be no partnership. It is up to us.
Lent is an annual invitation to pray more.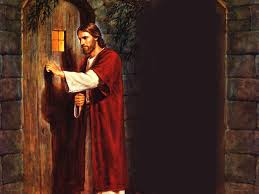 FEASTS
Sunday 26th February : 9th Sunday in Ordinary Time
This Gospel reading is filled with examples of the care which God has for his people. It is the care for us, his children, as our heavenly Father. Baptism makes us free to serve God, responding to his love in our love of one another.
Do not worry about tomorrow: tomorrow will take care of itself. Each day has enough trouble of its own.
Mt 6:34
28th February 2013 : Pope Benedict XVI retired
Wednesday 1st March : ASH WEDNESDAY
In the readings today there is a great consciousness of our sinfulness, as we pray "Have mercy on us, O Lord, for we have sinned". There is also a sense that the time to repent and turn back is now. The Gospel tells us how to approach that renewal of our lives. It puts before us the remedy in prayer, fasting and almsgiving. These three strands of Lenten observance are as ancient as Christianity itself. There is no substitute for them. "Fasting is the soul of prayer, mercy is the lifeblood of fasting. It we have not all three together, we have nothing", says St. Peter Chrysologus.
Saturday 4th March : St. Casimir (1458-1484)
He strove to promote peace and the unity of western Europe. Though a young prince, he chose a life of prayer and penance. Patron saint of Poland.
Despite our sins God never abandons us.
Pope Francis, 22/02/2017
SACRAMENT CEREMONIES in 2017
Confirmation : Saturday 25th February
First Holy Communion
Clonalig PS & Anamar PS - Saturday 29th April
St. Brigid's PS, Glassdrummond - Saturday 6th May
St. Patrick's PS, Crossmaglen (English) - Saturday 20th May
St. Patrick's PS, Crossmaglen (Irish) - Saturday 27th May
Blessing of the Graves
Crossmaglen : Sunday 30th April
Creggan : Friday 26th May
Glassdrummond : Saturday 27th May
Shelagh : Friday 23rd June
BEREAVEMENT
SUICIDE
DEPRESSION
DON'T DEAL WITH IT ALONE . . . .
SEE SECTION : "PERSONAL HELPLINES"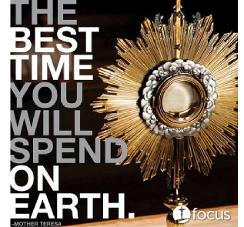 WEEKLY EUCHARISTIC ADORATION
Wednesday only from 11.00 a.m. - 8.00 p.m.
in Parish Rooms.
Everyone welcome, not just rota members.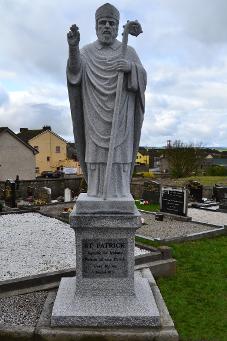 Christ be with me, Christ within me,
Christ behind me, Christ before me,
Christ beside me, Christ to win me,
Christ to comfort and restore me.
Christ beneath me, Christ above me,
Christ in quiet, Christ in danger,
Christ in hearts of all who love me,
Christ in mouth of friend and stranger.
(St. Patrick's Breastplate)
The statue of St. Patrick (Patron of our Parish), erected March 2012, at the front of St. Patrick's, Crossmaglen