Sunday 5th December : 2nd Sunday of Advent
God's promises to us are fulfilled in Jesus Christ. We look forward to the Kingdom when, pure and blameless, we will reach the perfect goodness which Christ produces in us.
Monday 6th December : St. Nicholas
He was a fourth-century Bishop of Myra in modern-day Turkey of whom little is know. He is patron of Russia, of sailors, of pawnbrokers and of children.
Tuesday 7th December : St. Ambrose (340-397)
He became governor of the Roman province whose seat was in Milan. In 374, the laity insisted on his becoming bishop though he was still not baptised. He defended orthodoxy in brilliant preaching and through his writing. Patron of Milan, bee-keepers and domestic animals.
Wednesday 8th December : The Immaculate Conception of the Blessed Virgin Mary
We celebrate Mary who from the first instant of her existence in the womb of her mother Anne, was "by a singular grace and privilege of almighty God, and in view of the merits of Jesus Christ, Savour of the human race, preserved free from all stain of original sin".
Thursday 9th December : St. Juan Diego Cuauhtlatoatzin (1474-1548)
He saw the vision of Our Lady of Guadalupe in December 1531.
Friday 10th December : Our Lady of Loreto
This celebration helps all people, especially families, youth and religious to imitate the virtues of that perfect disciple of the Gospel, the Virgin Mother, who, in conceiving he Head of the Church also accepted us as her own.
Saturday 11th December : St. Damasus I
Born around 304 and died on this day in 384, elected Pope in 366. He insisted on the apostolic foundations of the Roman See and was active in opposing fourth-century heresies. He commissioned St. Jerome to prepare the Vulgate version of the Bible.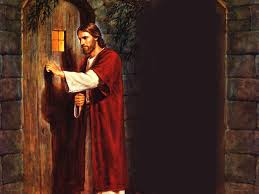 O come, O come, Emmanuel ...