Priests who served in Upper Creggan
In penal times parishes as we know them did not exist, but areas were assigned to a priest to administer and he would have to say Mass in places hidden from the "Redcoats" of English law. In Creggan Graveyard there is a plaque commemorating Fr Daniel McGilmurray of Carnally who was ordained by St. Oliver Plunkett at Ardpatrick near Louth village, and who laboured in this area.
This area was known as Creggan and it was only in 1795 that the area was divided into the current parishes of Lower Creggan and Upper Creggan. It is from this date that we have our list of clergy who served in the parish.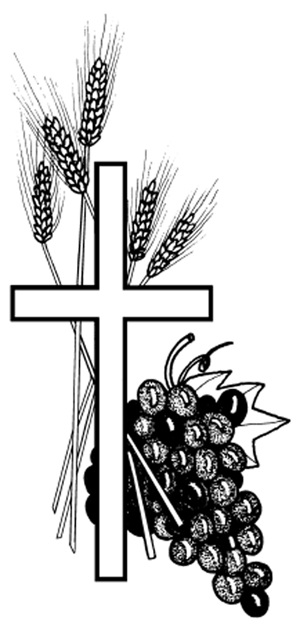 Parish Priests (1795 – present)
Raymond O'Hanlon 1795-1796
Nicholas Murphy 1796-1829
Michael Lennon 1829-1871
John Rafferty 1871-1887
Patrick McGeeney 1887-1909
Peter Sheerin 1909-1932
James McKeone 1933-1947
Harry Murray 1947-1960
Joseph McEvoy 1960-1965
Joseph Kelly 1965-1979
Tomas O'Sabhaois 1979-1982
Hugh O'Neill 1982-1991
Thomas McGeough 1991-2006
Joe McKeever 2006-
Curates (1795 – present)
Patrick Hanratty 1796
James Mallon 1797
Daniel Gartland 1799-1801
Daniel Laverty 1815-1816
Michael Lennon 1824-1829
James Hughes 1826
William Maguire 1827-1838
Owen O'Hare 1830
J. Campbell 1834-1858
Thomas Loye 1838-1860
Charles McShane 1858-1873
Michael Tally 1860-1866
Laurance Byrne 1865-1866
B. J. Lavery 1866-1869
John McVeigh 1866-1875
Rev. McElroy 1869-1872
Jim Loughran 1872-1890
P. Hanratty 1875-1877
Bernard Mooney 1877-1885
Patrick Quinn 1885-1907
W. J. Connell 1890-1907
Felix McNally 1893-1895
P. J. McArdle 1895-1907
Felix McNeece 1907-1915
Michael Kerr 1907-1910
Luke Donnellan 1910-1938
Joseph MacOscar 1915-1925
John V. Ward 1925-1933
Francis Terry 1930-1933
Patrick McGrath 1933-1934
Joseph McDonnell 1933-1940
James Cullen 1934-1939
Patrick McDonnell 1939-1939
P. V, Cooney 1939-1949
Michael McCrory 1930-1940
Bernard Donnelly 1940-1952
Francis McFadden 1941-1967
Patrick Halfpenny 1952-1972
Thomas Mallon 1956-1959
John Keelan 1959-1972
James Quinn 1970-1976
Gerard McGinnity 1972-1972
Kevin Moran 1972-1982
Brian McNiece 1973-1973
Donal Sweeney 1973-1993
Thomas Mallon 1976-1985
John Flanagan 1982-1982
P. J. O'Hanlon 1982-1994
John Reid 1985-1997
Stephen Duffy 1993-1996
John Russell 1994-1999
Peter Clarke 1996-2006
Joe McKeever 1999-2006
Rory Coyle 2006-2008
Barney King S.M. 2006-
Liam McKinney 2008-